By Eve Hesketh
May 20, 2021
161 views
asset, change, conversion, London, Office, Residential, use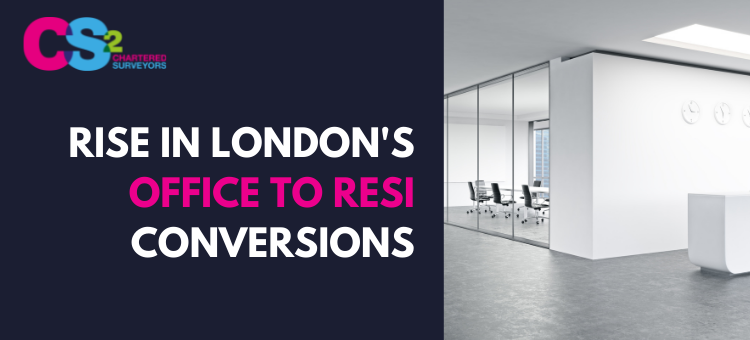 Media buzz earlier this month confirmed that The City of London Corporation have identified conversions of empty offices into housing could be the answer to reviving the area in a post-covid era.
This news comes after areas of the city have become deserted, leaving many assets stranded with a high risk of staying that way in the changing office market. The plans outlined to overcome this situation, include aims for over 1,500 new homes before 2030 and features the conversion and refurbishment of existing buildings as well as new-build schemes.
This is a topic identified by CS2, with many schemes being initiated nationwide; including the amends to Use Classes and Permitted Development, all of which offering increased flexibility and additional opportunities for landlords and investors.
CS2 have a track record within this field and are perfectly placed to offer a full scope of service; from feasibility and advice on your investment, cost consultancy and including project management and post-contract services.
We are working with clients just like yourself to identify the best route for your asset. Here are some examples of recent projects: