By Eve Hesketh
December 14, 2020
196 views
2020, CASE STUDIES, company, OVERVIEW, PROJECTS, ROUND-UP, UPDATES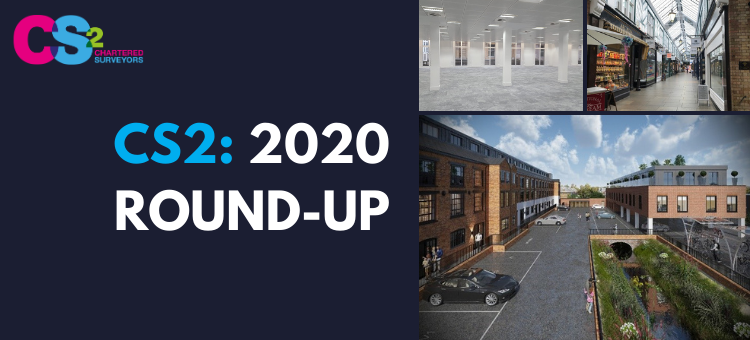 2020 is drawing to a close… and what a year it has been. Amongst the challenges this year has posed, CS2 have been extremely busy working closely with our clients during the pandemic. Throughout the duration, CS2 have continued to offer specialist advice to our clients and our teams have worked seamlessly to deliver industry leading services safely and successfully. To celebrate the relentless hard work of our team, here is a look at just a few of our highlights:
DELIVERY OF EMERGENCY NHS SUPPORT FACILITIES IN 6-WEEK TURNAROUND DURING PEAK OF COVID-19 PANDEMIC
CS2 were appointed by Northamptonshire County Council to provide urgent project management, cost consultancy, and design services for the full refurbishment of a former and disused care home during the peak of the 2020 Covid-19 Pandemic.
NEW LANDMARK BUILDING, 261 APARTMENT MILTON KEYNES, BUILD TO RENT PROJECT FOR GRAINGER PLC
CS2 were appointed by Mayforth Developments and Peveril to provide Employers Agent & Quantity Surveying services on the redevelopment of the 2nd phase of the previous YMCA site in Central Milton Keynes, following the success of our role on the completion of the new YMCA building (phase 1) that is now fully operational on North Sixth Street.
OFFICE REFURBISHED FOR LESS THAN £16 PER SQ. FT. ON LONDON'S THREADNEEDLE STREET
CS2 dealt with the Dilapidations claim as well as the subsequent CAT A office refurbishment which was conducted for less than £16 / sq ft.
CS2 UNDERTAKING COST CONSULTANCY SERVICES FOR REFURB OF SHOE FACTORY INTO NEW APARTMENTS
CS2 are carrying out pre & post cost consultancy services for the refurbishment of an old factory building into 54Nr apartments along with the construction of a new apartment block in Northampton.
PROJECT MANAGEMENT OF VICTORIAN SHOPPING ARCADE IN BEDFORD
CS2 have worked with the asset manager and Landlord in a gradual refurbishment and repurposing of the Victorian shopping arcade.
These are just a snippet of some of the fantastic projects we have been involved in, you can view our latest Case Studies here.
---
As well as these project highlights, we have also celebrated a variety of new starters joining the teams, and a range of well-deserved promotions. You can read about all of these in our Staff News blogs – click here to read the latest one.
CS2 are here to guide you through the ever-changing environment that's why our marketing team have been working hard to write blogs to keep you all in the loop with the latest property and construction news. You can see all of these on our News and Events page, here.