By Eve Hesketh
December 2, 2020
228 views
company, corporate, employees, hr, news, Promotion, recruitment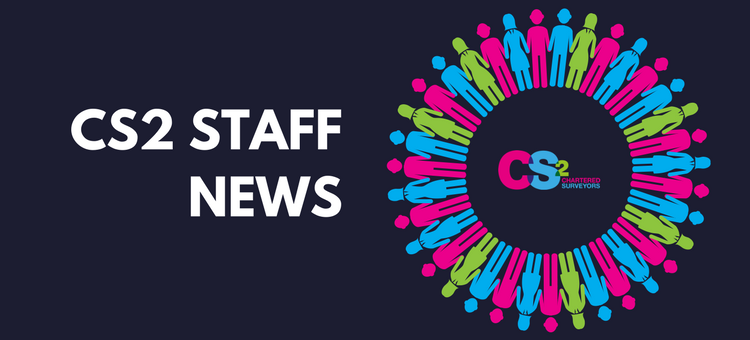 With 2020 drawing to a close, we wanted to celebrate the wide range of achievements and promotions that have taken place within CS2 Chartered Surveyors, across our 7 national offices.
London:
It is with great rapture that we announce the promotions of both Elliott Ramsden and Oliver Ferris to the position of Associate Directors in our London office. With these promotions Elliott and Olly will take on additional responsibilities within the London team, and using their invaluable experience, guide the next crop of junior/graduate members through the process as the office and the business continue to grow.
Director, Mithun Karsandas said: "Having worked alongside both individuals for a number of years, both Elliott and Olly have displayed admirable qualities in the diligent approach to their work, delivering an excellent service, the commitment and passion they show and are a real credit to our team. "
Birmingham:
It is with a great deal of pleasure that we can also announce that Birmingham-based Harry Perrey has been promoted to Senior Surveyor.
Birmingham Office Head, Pete McKenna said: "Harry has been with CS2 since 2015 and has been an integral member of the team here for the past 5 years, receiving plaudits from clients and colleagues throughout this time. "
Northampton:
We are delighted to report that a long-serving CS2 employee Amanda Lewis has been promoted to Senior Surveyor.
Amanda joined CS2 in February 2009, initially as a secretary, then transferred to the QS team and studied extremely hard to achieve her diploma, degree and her Associate RICS qualifications. Amanda has also been the main author of the extensive list of QS templates, much of which has been completed in her own time.
She is a valued and respected member of our QS team and this promotion is thoroughly deserved.
Also, in Northampton, we are very pleased to announce that Jo Richards has been promoted to the position of Management Accountant.
Sam Asher-Relf CS2's Financial Director, said: "Jo has been with CS2 since October 2015 and has worked hard to become been a key member of the Finance department."
Bristol
Finally, in the South West there is more good news as we celebrate John Garder who now carries the title of RICS Chartered professional.
Managing Director, Andrew Mather said: "This is of course a qualification John thoroughly deserves.  I know we all share his delight and pride.  He has worked very hard to achieve this."
---
We are confident that 2021 will bring more success stories for the CS2 team, so keep an eye on our News and Events Page for more staff updates. If you would like to join our team or would like further information on our current vacancies, view our careers page here.