By Rachael Swanston
March 16, 2018
453 views
Cannes, MIPIM, networking, Retail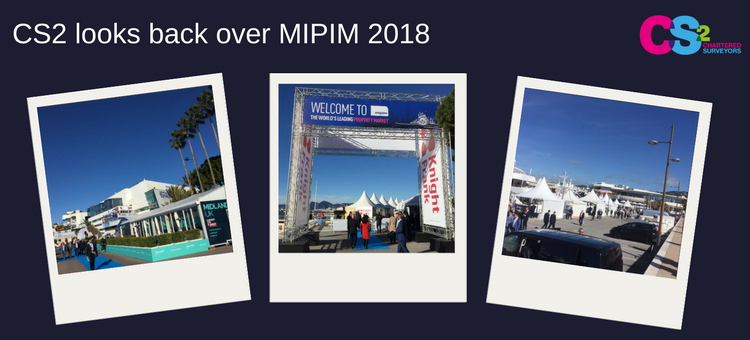 MIPIM, the global real estate conference, gives the industry a much-needed opportunity to come together and CS2 have once again completed a marathon of meetings, networking and collaboration.
We attended MIPIM with a jam-packed schedule of events, which saw us partner up with key organisations throughout the 4 day conference.  There were plenty of networking opportunities and knowledge sharing to be found, throughout the conference.  We're really excited to see the fruits of our labour, if previous years are anything to go by, and we would like to thank everyone that joined us in making this year a huge success.
The weather for the first few days at MIPIM was fantastic, and as ever, Mark, Ben, Pete and Sophia made the most of the days out of the office, reconnecting with old clients, networking with current clients and were able to introduce our impressive service offering to new business contacts.  You can see our full MIPIM itinery here.
On Tuesday, networking started on the plane to Nice, continued in the airport and saw us sharing our cab from Nice to Cannes, with our new friends. We enjoyed and took in the beauty of the sites on the way and headed straight to Café Roma. The mood at MIPIM reflected positivity everywhere you went, and Café Roma was buzzing.  The events on that day included, BSD wine tasting event, followed on with Wardell Armstrong craft beer event and Ramboll drinks reception, where we met with some fantastic people.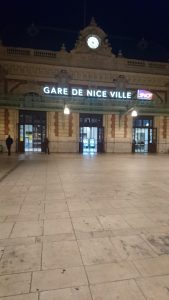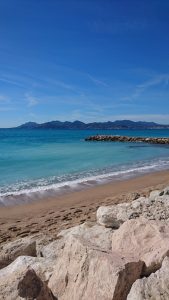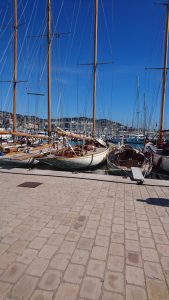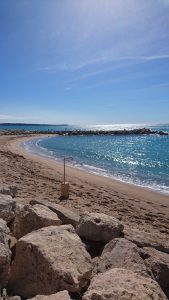 Wednesday began with a networking breakfast buffet at the Upside Down Café, later with various drinks at Café Roma, followed by a beautiful lunch at O'key Beach restaurant with EMW Law. The restaurant was lovey, the weather and food was amazing, all accompanied by the sound of the waves on the beach.  The remainder of the day was spent networking at various locations including Café Roma, making great connections and CS2 ended the night at a roof top party hosted by Trilogy.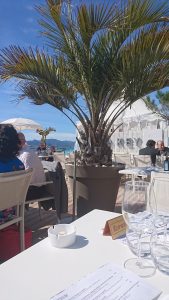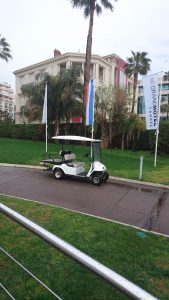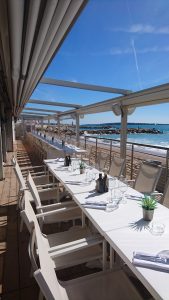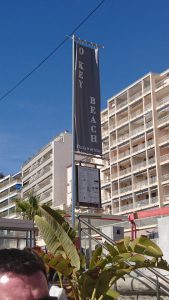 Thursday morning the weather was a lot different to the previous two days and we had extreme rain showers.  We did not let this dampen our mood, instead, CS2 were handing out umbrellas as some were unprepared for the rain.  We enjoyed beers and networking at Café Roma (whilst drying off), and when the rain eased a bit, we headed over to La Mandala Plage for our joint hosted lunch with Bird & Bird.  With the rain still in its prime and not letting up, the covers were up and you could hear the roar of networking across the room.  After some great networking our final destination was the Tuckermans drink event, before heading to the airport.  At the airport we met some more great contacts, and although you could see that everyone was clearly exhausted by the last few days, the atmosphere was still buzzing.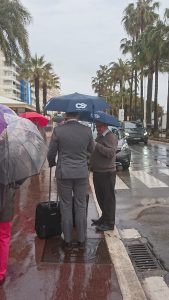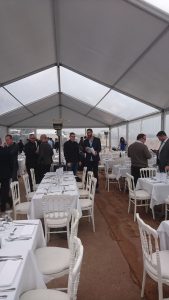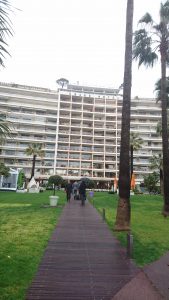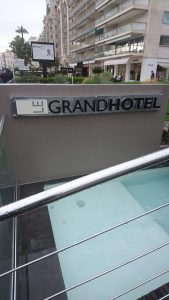 Over the last few days Mark Humphries, Ben Walker, Pete McKenna and Sophia Griffiths did just over 140,000 steps between them.
Overall, a very successful time for us at MIPIM and we look forward to doing it all again next year.  Roll on MIPIM 2019!!