By Eve Hesketh
March 12, 2018
307 views
Charity, children, Event, fundraiser, Nationwide, Northampton, Office, rays of sunshine, skydive, summer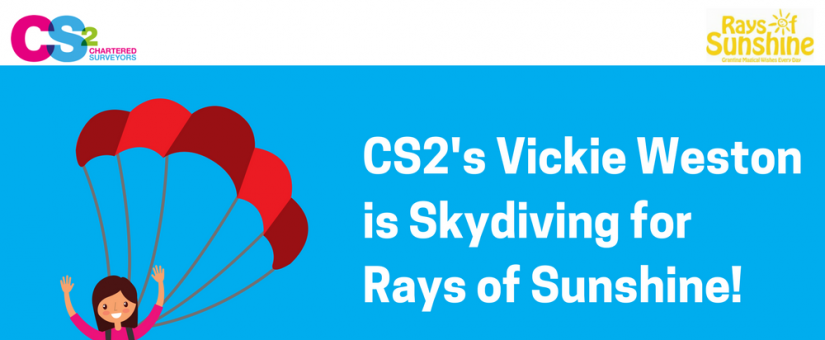 This August #CS2 Northampton's very own Vickie Weston will bravely take the leap, all to raise money for our 2018 Sponsored Charity, Rays of Sunshine.
There are currently over 49,000 children and young people living in the UK with a serious or life-limiting illness. Rays of Sunshine Children's Charity was formed in 2003 to brighten the lives of these children. They believe every child deserves to experience happiness and put their illness on hold – even if it's just for a day.
Vickie aims to raise £600 or more by taking part in a Skydive at Hinton Skydiving Centre, this August! Please donate as much or as little as you can to help her reach her target and raise money for this incredible charity!
You can donate and read Vickie's full story here!