By Eve Hesketh
July 2, 2018
577 views
centre, City, expand, increasing, Manchester, Move, Office, Project Management, refurbishment, team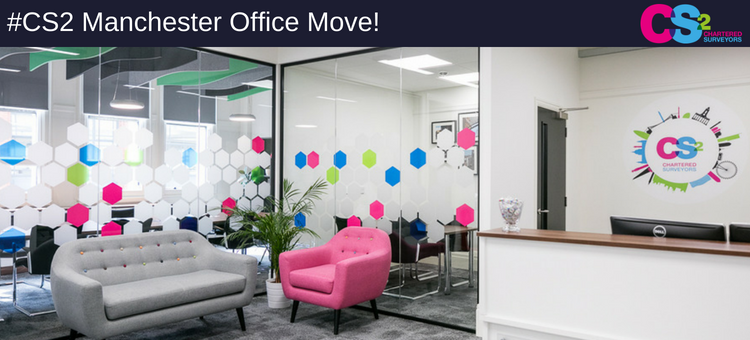 With the addition of four new team members and the internal promotions of two members of staff, 2018 has been by no means quiet for the CS2 Manchester Office. With the launch of the new and improved office just one week away, what better opportunity to round up what's been going on up North, this year!
This year the team welcomed Chris, Paul, Saeed and Jack. Chris Wakelam has been working in our Manchester Office just two days a week but has now officially become a full time Year-Placement Building Surveyor. Manchester have also been thrilled to welcome Associate Director Paul Crowe, who has been working to establish Manchester's very own Quantity Surveying Department, since he joined the team Paul has successfully secured projects alongside IQ, Bywater and Salford University! Keep an eye on our News and Events page for more details on these projects. Joining alongside the others is Architectural Technician, Saeed Ullah, who has been working alongside CS2's AutoCAD Consultancy Team since February! Finally, earlier this month, the office filled their final empty desk with Quantity Surveyor Jack Andrews. Jack has joined CS2 having spent the last two years at Arcadis on a year placement and then part-time, whilst completing his studies.
In order to accommodate the expanding team, CS2 Manchester have moved offices within their previous building Blackfriars House. Before moving into the office, the team completed a full refurbishment and fit-out of the space, this was Project Managed by CS2 Building Surveyor, James Batey. The works began in February and were under intense time pressures due to the addition of the new recruits. The project was finally completed last month, ready to welcome the new team members! Office Head Ben Walker said "I am thrilled with the design of the new office, a massive thank you to contractors Koncept-NW and of course a special commendation for Building Surveyor James Batey who oversaw every aspect of this project and completed it to the highest standard possible. I look forward to the next year of exciting developments, with the support and hard work of the fully-formed CS2 Manchester team!"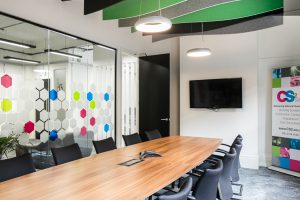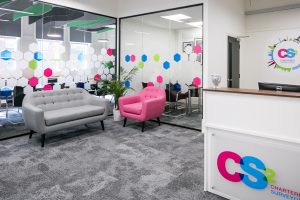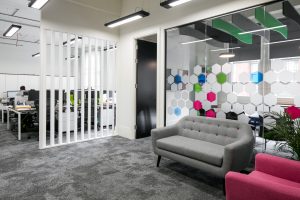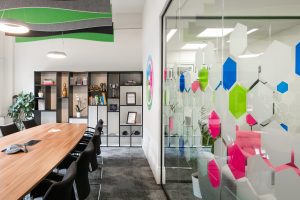 To keep up to date with everything CS2 and to find out more about CS2 Manchester's projects, follow us on CS2 Socials!