By Eve Hesketh
November 15, 2019
552 views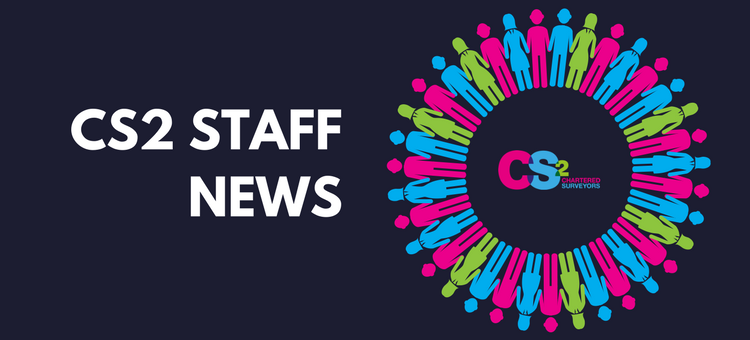 With a new expanded team nationwide, CS2 now consist of 90+ property experts, all working together to deliver industry leading services to our worldwide portfolio of clients. Not only have we welcomed several new members of staff, we have also been celebrating various promotions across the company.
London – With the team rapidly growing in line with expansion plans, in the last few months the CS2 London Office have been joined by Director and Quantity Surveyor Nii Quaye, Senior Quantity Surveyor Fangyuan Zhou, Senior Building Surveyor Thomas Heal and Kat Jacques, who joins the team as am Admin Assistant.
Northampton – This month we are celebrating Alison Heywood, who has successfully completed her Building Surveying degree. A massive congratulation to Alison! The QS team are also looking forward to welcoming their new Team Secretary, Lauren Smith who joins the team next month.
Bristol – The growing Bristol team have welcomed Steve Ellett who joins as a Quantity Surveyor and Trainee Surveyor Ned Lewis. We are also thrilled to celebrate Myles Carey who has recently passed his CSCS Managers & Professionals test yesterday with a score of 100%.
Birmingham – Our team in Birmingham were thrilled to welcome Trainee Building Surveyor George Chambers. As a graduate, George is currently working towards a master's Degree in building surveying as well as studying for his APC and achieving chartered status.
Manchester – With new Office Head Russell Bennett now settled in, our Manchester team are busy working hard on various projects in the North-West.
CS2 are proud to have a diverse team of property experts, and are always looking to grow our teams, nationwide. If you think CS2 is the company for you, get in touch at recruitment@cs2.co.uk or have a look at our vacancies here!