By Eve Hesketh
November 6, 2019
388 views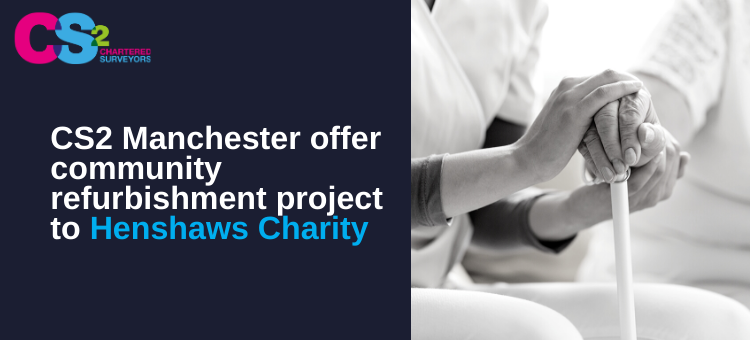 CS2 Manchester are pleased to be working with Henshaw's Charity for the Blind; using our expertise and time to renovate one of their existing assessment rooms.
As part of our 20th anniversary celebrations, we have decided that the money we would have spent on a big birthday celebration, will instead go towards local volunteering projects for each of our office locations.
Works include the re-painting of walls, doors and frames, sourcing of new office chairs and desks and the replacement of existing light fittings to counterbalance lack of natural light and ventilation. Our Manchester Building Surveyor Franz Edwards has finalised details on the addition of dimmable light fittings and the team are looking to secure a date to conduct paint and decorating jobs.
We are thrilled to be working on this volunteering and community value project alongside various contractors and colleagues within the Manchester construction industry.
If you are interested in getting involved and helping an incredible charity, please contact Director Neil Kelly on nkelly@cs2.co.uk.