By Eve Hesketh
November 19, 2019
572 views
dog, guide dogs, volunteering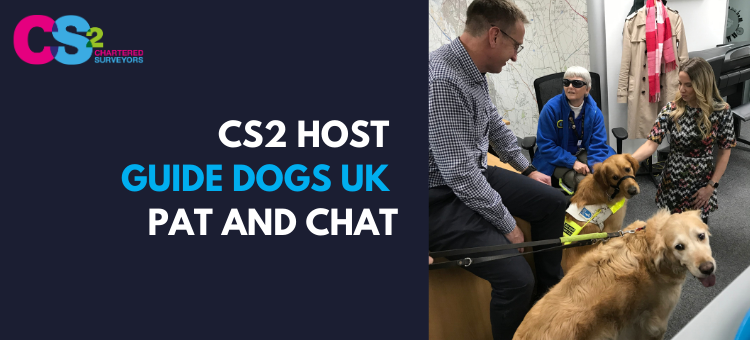 In 2019, CS2 Northampton made a pledge to sponsor a puppy for two years. We made the decision to name the puppy in honour of CS2 Director Vince Owen, who sadly passed away last year. Vinnie, our puppy was born August this year and we were thrilled to invite him and his current trainers to our office for a 'Pat and Chat' Tea Party!
During this event, we welcomed a variety of pups at different stages in their 'Guide Dog' career! We also met lots of representatives and volunteers from Guide Dogs UK who were generous enough to spend an afternoon with our team, explaining the incredible work they do with the charity. We also met one lady who's life has been changed through her Guide Dogs.
This was a thoroughly insightful and enjoyable experience, helping us to really understand how our fundraising can make a difference. If you or your company would like to find out more about Guide Dogs UK or find out how you can get involved, visit their website here.