By Adam Bardell
April 30, 2019
537 views
advice, agreement, claim, damages, Dilapidations, expert, landlord, lease, Tenant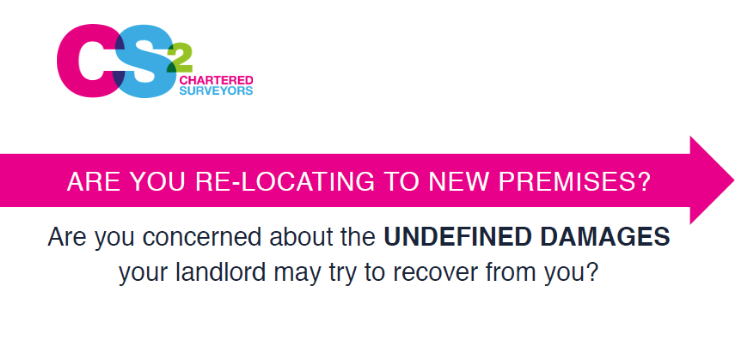 Are you re-locating to new premises? Are you concerned about the undefined damages your landlord may try to recover from you?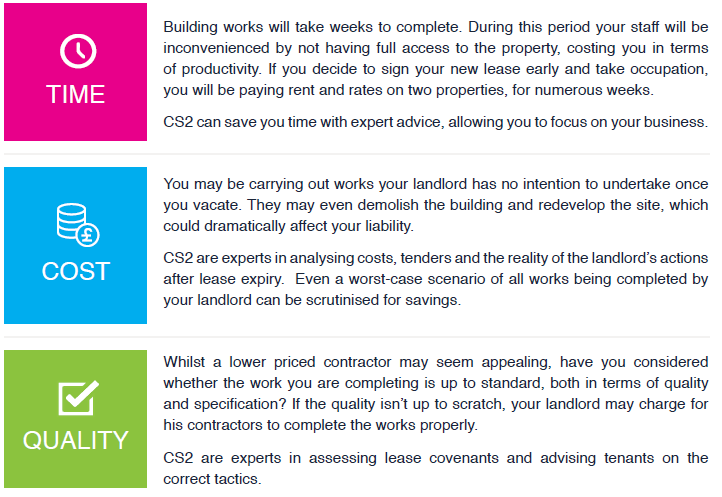 There are various factors which can be scrutinised and challenged to reduce liability, allowing you to continue using the property to operate your business. CS2 are expert advisors, on hand to assist you in reducing cost, allowing you to focus on your business.
Speak to our Dilapidations Expert Adam Bardell, to find out how we can save you time and money on your dilapidations.