By Eve Hesketh
May 8, 2019
509 views
Charity, Community, CSR, Event, fair, Fundraising, help, initiative, volunteer, volunteering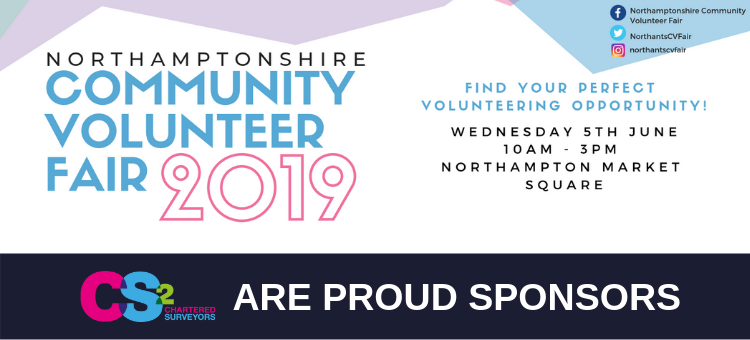 CS2 are happy to announce that we are supporting Voluntary Impact Northamptonshire by sponsoring the Community Volunteer Fair, taking place on 5th June. Approximately 30-40 voluntary and community organisations will have a stand in the historic Northampton Market Square and they will be promoting themselves to members of the public. They will be sharing information and giving advice on how to get involved in volunteering, as well as the chance to participate in interactive activities. The Volunteer Fair coincides perfectly with National Volunteers Week which runs annually from, 1st to 7th June.
Voluntary Impact Northamptonshire provides a wide range of support and services to groups who are looking for volunteers and are committed to equal opportunities, making their services relevant and accessible to smaller, community based groups. In addition to support for groups, they support individuals, particularly volunteers, and offer regular drop-in surgeries at local venues.
Volunteering can give people the opportunity to try something new, gain experience, develop skills, improve career prospects, build confidence, meet new people and give something back to your community.
For more information or if you would like to book a stall please contact rebekah.broady@voluntaryimpact.org.uk