By Eve Hesketh
April 23, 2019
267 views
Compliance, energy, Enviroment, esos, Sustainability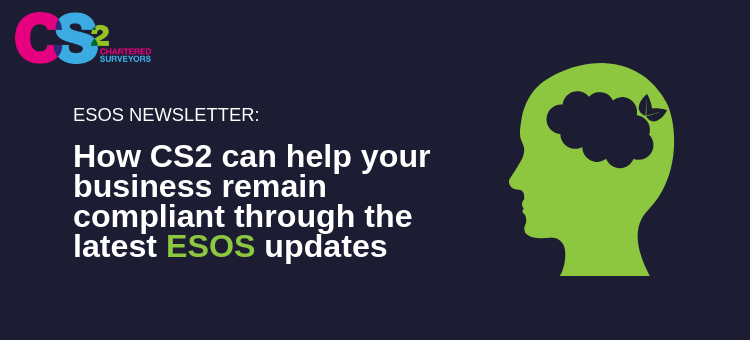 The Environment Agency have released their latest ESOS (Energy Savings Opportunity Scheme) Newsletter, where they discuss all the relevant information relating to the scheme. The most recent issue discusses:
Identifying your Significant Energy Consumption (SEC)
ESOS Notification System
Critical Dates
Streamlined Energy and Carbon Reporting (SECR)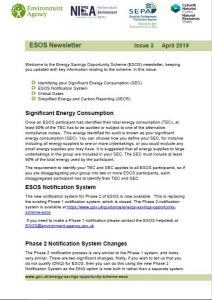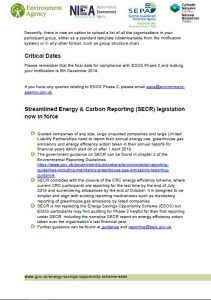 CS2 have an in-house team of Energy and Sustainability experts who offer advice on a range of services. If you are concerned about how ESOS or SERC may affect your organisation, please contact CS2's Energy and Sustainability Consultant, James Cutter on jcutter@cs2.co.uk or 0121 236 2222.
If you would like a full copy of this newsletter please get in touch with our Energy and Sustainability Consultant, James Cutter.