By Eve Hesketh
April 30, 2018
1,077 views
Bristol, changes, expanding, London, Manchester, new recruits, Northampton, Staff, team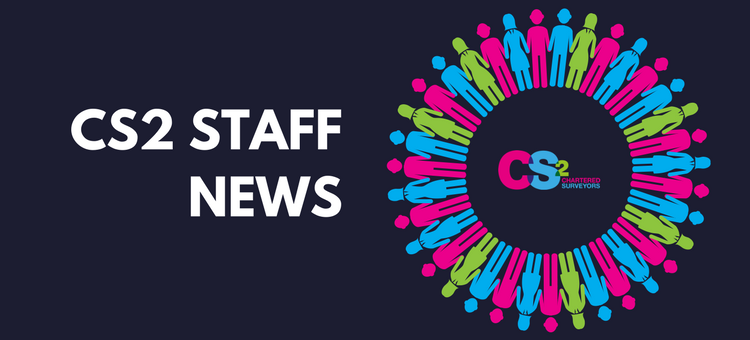 2018 has been one of CS2's busiest years so far! With a new expanded team nationwide, CS2 now consist of 80 property experts, all working together to deliver industry leading services to our worldwide portfolio of clients. Here's a rundown of all the new CS2 recruits:
Manchester – With a completely new office move and the addition of three new team members, 2018 has been by no means quiet for the Manchester office. Amongst the team in the new office are recently recruited Chris, Paul and Saeed. Chris Wakelam is currently working part-time in the office until the summer, when he will become a full-time Year Placement Building Surveyor. The recent expansion of the team also welcomed Associate Director Paul Crowe, who has joined the team with the aim to establish Manchester's very own Quantity Surveying Department. Joining alongside the others is Architectural Technician, Saeed Ullah. who has been working for an Architectural Firm for the past 6 years and joined CS2 at the end of February.
Northampton – At our head office in Northampton, the Building Surveying team were thrilled to welcome Senior Building Surveyor Marcus Lingley. Marcus has nearly 15 years' experience providing Project Management skills and professional services to a range of clients, nationwide.
London – 2018 has welcomed Building Surveyor Isaac Shearwood, to the CS2 London team. After graduating from the University of West England in 2015, Isaac has since had hands on experience offering professional building surveying services to a nationwide portfolio of clients.
Milton Keynes – Amongst all the new recruits, our Milton Keynes office has tripled in size and now has a full team of property experts. Look out for more news to come explaining all about this expansion and the new faces heading up our Milton Keynes location! Be the first to know by following us on twitter.
Bristol – The expansion of the CS2 Bristol team has said hello to Senior Quantity Surveyor Caroline Green. Caroline, who joined at the start of march, has bought with her 35 years' worth of experience as a Quantity Surveyor.
CS2 are thrilled to have acquired a great new group of team members! If you think CS2 is the company for you, get in touch at recruitment@cs2.co.uk or have a look at our vacancies here!