By Eve Hesketh
April 23, 2018
427 views
Bristol, Charity, fundraiser, Office, Sponsor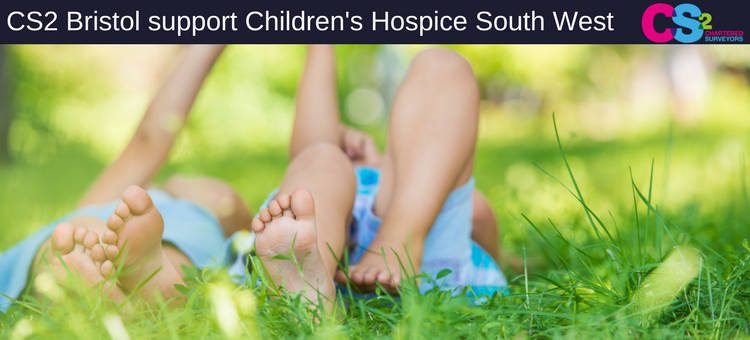 Children's Hospice South West provide hospice care for children with life-limiting conditions and their families.
Operating for the past 25 years, from three hospices, the care the charity offer is wide ranging; from respite and short breaks, emergency care, palliative care to end of life and bereavement services. At Children's Hospice South West, they are dedicated to making the most of short and precious lives through the provision of the best possible hospice care for children and young people with life-adjusting conditions. The care offered at each of the three hospices is not just about medical and nursing support for sick children but enriching lives of the children and their whole family.
CS2 Bristol have supported this incredible organisation over the past few years and were thrilled to have raised over £2k in 2017. This year, CS2 Bristol have made another pledge to support this worthy cause and hope to raise even more than in previous years!
As well as having attended the BPAA Dinner in aid of CHSW earlier in the year, the annual CS2 Bristol Golf Day is taking place in July and looks likely to raise a substantial amount for the organisation. On the day we will have a raffle and an auction with kind donations from a range of local and nationwide businesses, including Experience Days. CS2 Bristol also have lots of additional fundraising activities in the pipeline so watch this space for more information to be announced soon!