By Eve Hesketh
May 4, 2018
427 views
30 day, Bristol, carbon, challenge, Charity, climate, CSR, emission, Enviroment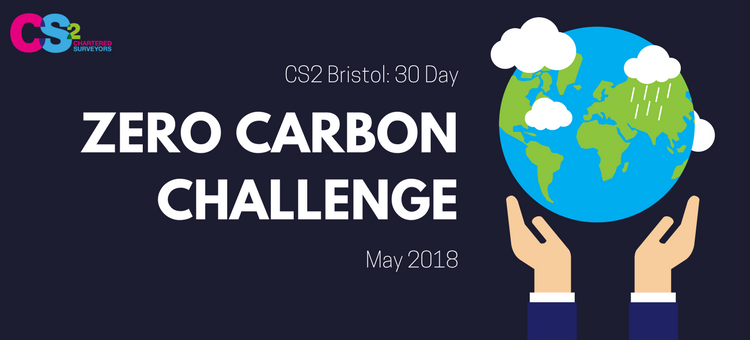 CS2's experience in Construction and Property over the last 20 years has influenced significant environmental improvements to existing and new buildings.  This in turn has followed the trend of reducing fossil fuels required to heat and light the buildings that we live and work in.
In 2018 the level of CO2 emissions from buildings has been overtaken by vehicle emissions.
This month CS2's Bristol team are counteracting the environmental damage caused by burning fossil fuels and trying to change peoples habits and reasons for using the car.
From 1st May, we will be making a pledge to conduct a low-emission month in order to reduce the carbon footprint of their office. The 30-day challenge will require the enthusiasm and dedication of the whole Bristol team. They will all individually set themselves a goal to increase their eco-efficiency whilst travelling to work, whether this be public transport, car sharing, cycling or even walking. Research suggests that if you continue something every day for 30 days, the act will become a habit. Therefore, the CS2 Bristol team aim to evolve this challenge into something that fits around their daily routines.
We will keep track of the office's progress over on the CS2 Socials! If you or your company want to find out more about our challenge and how you can get involved, email us at marketing@cs2.co.uk! Throughout the year CS2 aim to conduct many challenges to support the fight against pollution. Make sure to keep an eye on our News and Events page to be the first to hear about everything CS2.