By Eve Hesketh
September 25, 2018
538 views
challenge, Charity, CS2, Sponsor, tribute, yorkshire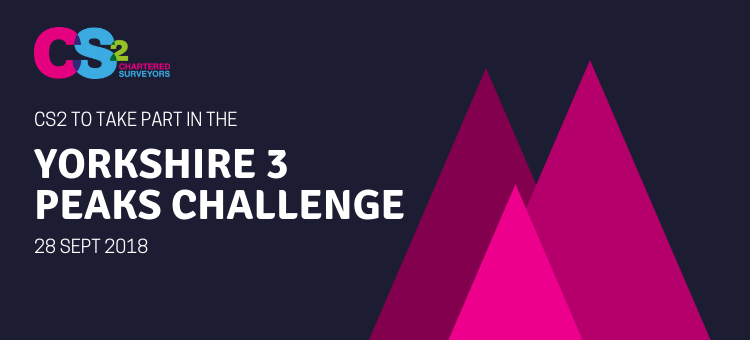 This Friday, some of the CS2 team from across the nation are embarking on the Yorkshire 3 Peaks Challenge. This consists of a 24mile route across the peaks of Pen-y-ghent, Whernside and Ingleborough, which in total add up to over 1580m of ascent. This is a massive challenge even for experienced hikers, however here at CS2 we love to aim high, especially when it means raising funds for charity.
With the untimely passing of CS2 Director and colleague, Vince Owen; we thought there was no better way to pay tribute than to support one of Vince's many favoured charities 'WaterAid'. That is why this challenge will be in memory of and to commemorate the life of Vince. You can read the full story and donate here.
The team taking part in the challenge will include Pete McKenna and Harry Perrey from our Birmingham Office, Chris Lane, Simon Skinner, Chris Sharp, Harry Rowe, Tom Gudyer and Chris Munns from CS2's head office in Northampton, James Batey and Chris Wakelam from CS2 Manchester, as well as London's Mark Edwards and Andrew Jenkins and finally Mat Belgrove, Paul Goodliffe and Mark Humphries from the Bristol Office.
Keep an eye out on our News and Events page and CS2 Socials to follow the team on this challenge.