By Eve Hesketh
June 18, 2018
316 views
activity, challenge, Charity, Event, hike, Nationwide, news, Offices, yorkshire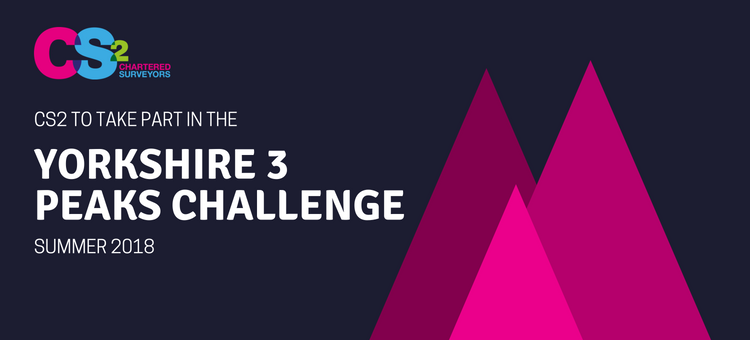 This summer, some of the CS2 team from across the nation are embarking on the Yorkshire 3 Peaks Challenge. This consists of a 24mile route across the peaks of Pen-y-ghent, Whernside and Ingleborough, which in total add up to over 1580m of ascent. This is a massive challenge even for experienced hikers, however here at CS2 we love to aim high, especially when it means raising funds for charity!
The team taking part in the challenge will include Pete McKenna, James McKenzie and Harry Perrey from our Birmingham Office, Chris Lane, Simon Skinner, Chris Sharp, Vickie Weston and Chris Munns from CS2's head office in Northampton, Emma Grayson, Paul Crowe, Elaine Brocklehurst, James Batey and Ben Walker from CS2 Manchester and finally Paul Goodliffe and Mark Humphries from the Bristol Office.
Each office taking part will look to raise money for their chosen charities and as a collective, CS2 aim to raise a fantastic amount for a range of different causes. The team will embark on their challenge in September and we will be posting updates as and when details are confirmed. Keep an eye out on our News and Events page and CS2 Socials to find out more and donate to this challenge!