By Eve Hesketh
August 30, 2019
638 views
Building, Retail, units, vacant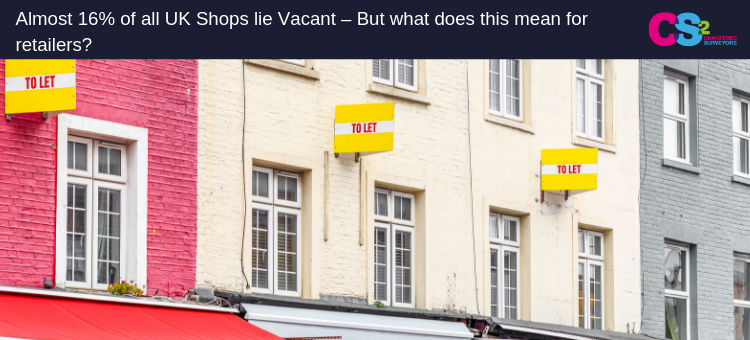 According to new Freedom of Information figures obtained by Duff & Phelps, the percentage of retail units sitting empty has now hit 15.9%.
Calculated using data from the Office for National Statistics, it is estimated that there were 319,000 retail businesses in 2018, with the average void rate per council standing at 121 per authority. This suggests an overall void rate totalling at a mean average of 50,578.
Duff & Phelps MD, Phillip Duffy had this to say on these figures: ""Getting an accurate picture of the real health of the high street is difficult but by using FOI, we managed to gain valuable insight into what local authorities are experiencing."
"As a result, it has meant high rents and occupancy costs. This has blown apart as a result of both the discounters and the dramatic uptick in online sales. The remaining question is whether this picture continues throughout 2019 and if so, at what speed?"
But what does this mean for retailers?
At CS2 we have extensive knowledge about the retail sector, what works best and how to optimise assets. The strength of CS2's knowledge and expertise is the key to our success in the retail sector.
Working in partnership with retailers, landlords and investment funds, we develop integrated solutions throughout the lifecycle of properties. Our building surveying, project management, cost consultancy teams offer independent, expert advice to ensure minimum risk and maximum return on built retail assets.
If you require commercial property advice or have any questions regarding the above, please contact our Retail Expert David Jay on 01604 603 030 or DJay@cs2.co.uk.