By Eve Hesketh
July 27, 2021
206 views
changing, high street, Retail, retailers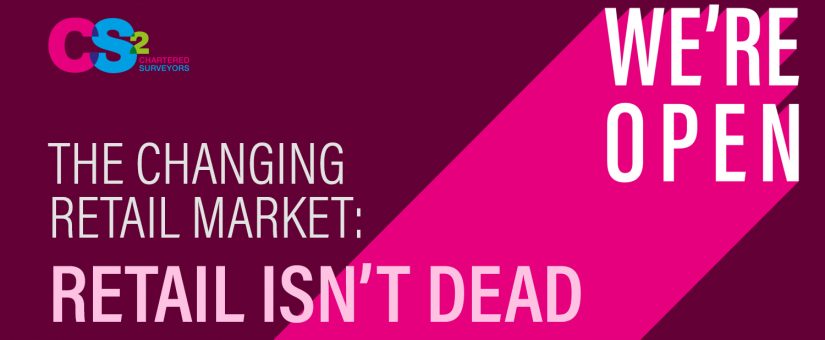 In recent times high street retail has been seen as a declining market with larger vacancy rates than any other sector, this number having only risen during the Covid-19 pandemic. Retailers face uncertain times due to inflated business rates and the persistent trajectory of online spends. Although we recognise these concerns, we also acknowledge the opportunities for growth, encouraged by many local councils and communities. This blog reviews these opportunities and how they are changing the landscape of the market:
Reinvestment into Town Centres: Independents and Community Uses
Where retail development previously focussed on out-of-town retail, we are now seeing a shift of focus back to High Street locations. The importance of changing our thinking in relation to high streets was identified way back in 2011 in the Portas Review, which recommended that our town centres have to 'recognise what's happened and deliver something new'. Ten years on we are now starting to see some increased re-investment into the High St; this includes national government lead investment into the regeneration of town centres. Local councils such as Blackpool have also taken note of the Portas Review and demonstrated a willingness to utilise compulsory purchase powers to assist developers in regeneration programmes such as 'the Blackpool Central Entertainment Complex'. Changes to national planning policy have also seen an end to retail protectionism and an increased market led flexibility for use for town centre commercia property.
There has been a notable culture shift in favour of independent retailers, encouraged by local councils who conducted "Shop Safe, Shop Local" campaigns during the pandemic. There is recognition of the increasing demand for unique offerings on the high street which are seen to drive consumers into town centres. This is highlighted by the British Independent Retailers Association who potentially boast the "Best Year Ever" for Independent Retailers, citing increased trust, resilience, loyalty, and the #BackForGood campaign as key drivers in this success.
Further flexible thinking in relation to town centre regeneration has been demonstrated in schemes such as Peckham Levels, illustrating the potential for sub dividing large redundant space to provide exciting opportunities for arts, entrepreneurs and flexible co-working. This form of regeneration often required support of local authorities in terms of finance and also imagination in terms of proposed community uses.
The rise in Experience Retail
Driven by consumers, there is increased demand for 'Experience Retail'. Creating unique consumer experiences is an offering that can't be matched by online retailers, and often overcomes the hurdle of convenience. One thing that most researchers can agree on is that bricks-and-mortar retail will always have the advantage of interaction. This trust factor of a tangible shop and salesperson, coupled with the opportunity for immersive experiences, creates value that could never be matched by E-Commerce (E.g., Apple Stores) and this increasing diversification in terms of independents and experience retail should build more resilient high streets.
Type and Size of Retail Units
Both Independents and larger retailers are increasingly requiring smaller less expensive space that consistently trades well in the right locations. Smaller units equal Lower risk, lower rent and lower rates whilst maintaining a physical brand presence in key locations. The days of the super shed are over for Retailers like Argos, who are now often found in smaller kiosk units or within Sainsbury's supermarkets. Supermarkets themselves have in recent times, prioritised 'local' convenience stores over large out of town sheds. It should also be noted that the Primark and Poundland business models illustrate that the large unit is not dead. Value driven retailers with limited online presence can still make a large quantum of space work, offsetting the rates against a reduced delivery and returns cost compared to online retailers.
There is no 'one size fits all' solution available and detailed due diligence should be undertaken when appraising retail stock. At CS2 we believe that the high street will rise again, and we continue to assist landlords in successful appraisal, regeneration and refurbishment of town centre properties in response to the changing market. CS2s experience in working for a diverse range of retail clients allows our surveying and project management team to offer valuable advice in returning vacant units to the market. Our cost consultants coupled with local agents are assisting investors all over the UK in identification and qualification of their next successful retail investment.
If you require further information on how CS2 work with retail clients, retail investors, or specific advice for your asset please get in touch with your local office, here or call us on 0333 2000 838.