By Eve Hesketh
May 6, 2021
114 views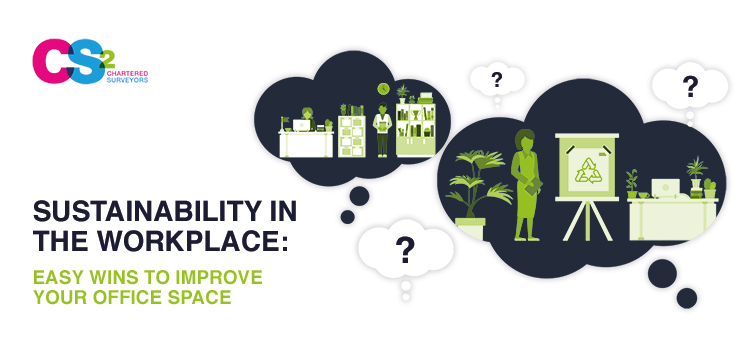 As we embark on the Grow Back Green in the post-covid era, the importance of workspace and how it is utilised will be increasingly important. Gone are the days of packed call centres conditioned by chunky traditional air conditioning systems and high wattage over-sized lighting system.
The key areas that can ensure sustainability in your workplace, include:
Sustainable Buildings
Waste
Electricity
Sustainable Practices (Products and Services)
Another major part of WELL is how to cleanly and quietly condition your work environment, clean air and low permeability buildings with white LED lighting optimised will be required. Underpinning this area is the drive the change the scopes of emission from Scope 1 (bad emissions such as Natural Gas Combustion on site or LPG) to Scope 2 or regulated emissions (electricity), of which the day of the Air Source Heat Pump is looming.
Boris's Grow Back Green 10-point plan aims to have 600,000 new ASHP or GSHP installed by 2028 – a huge undertaking. The impact on the wellbeing of workspaces is the phase out old, inefficient, power intensive Variable Air Volume, some older Variable Refrigerant Flow, systems and traditional boiler systems. Both can be guilty of creating overheated and uncomfortable areas in which to work, I am sure we have all been sat in a meeting listening to the continual weerr of an AC unit progressively making attendees almost nauseous.
The technology of heat pumps and with a well planning installation can create the air quality need for an Inspired Space and meet WELL standards – the end result again being more inspired and content employees.
There are many more areas of the WELL standard, sustainable transport to work will be very topical for example, which need exploring and highting to office professionals, landlords and employers to embrace the increasingly important area of Sustainability.
Overall, the major changes will be the major increase in flexible working, more spacious office areas, cleaner air and acoustically sound allowing the wellbeing of staff to thrive.
If you would like further information on this topic or would like support on sustainability in your workplace, contact our E&S Consultant James Cutter.