By Rachael Swanston
December 20, 2017
350 views
change, population, property, Residential, retirement, wealth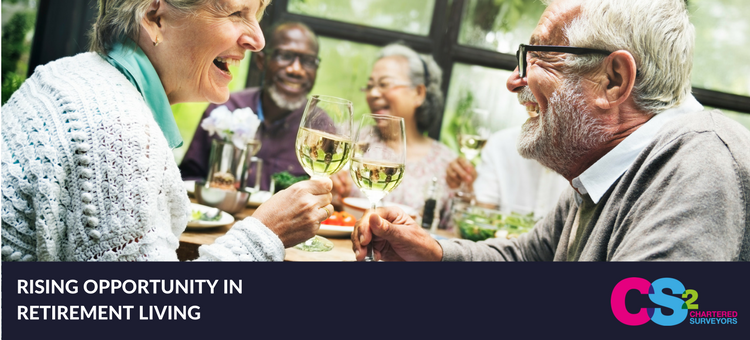 Here at CS2 we believe the status of retirement housing is due to undergo an increase in demand, within the property industry. In the past, property investors have not prioritised retirement housing, however this now looks like it is going to change.
It has been well reported that the UK life expectancy is rising and as it continues to rise, the importance of the retirement living sector has started to become a focus. With an ageing population who are said to be quite well-off, over 65s could have as much as £1 trillion in housing equity. That's a lot of capital potentially being spent on residential property specifically designed for older people and their needs.
There is a combination of factors which indicate that the retirement living sector has reached a tipping point. People are starting to get used to the idea that they will need to fund their own accommodation and care when they get older, which highlights on the fact that people will get more selective, paying for it out of their own pockets. The next generation, are becoming more demanding and proactive, wanting to take more control over their retirement. This could be whether they stay at home with ongoing support, downsize or move to a dedicated facility.
This means we are soon going to see a rise in demand for retirement properties, leading to a shake-up in the UK property market, providing the right product is delivered. With this amount of capital likely to be spent on residential property for older people, planning authorities and investors could start to see the benefits.