By Eve Hesketh
December 18, 2017
378 views
Charity, Community, Movember, surveyors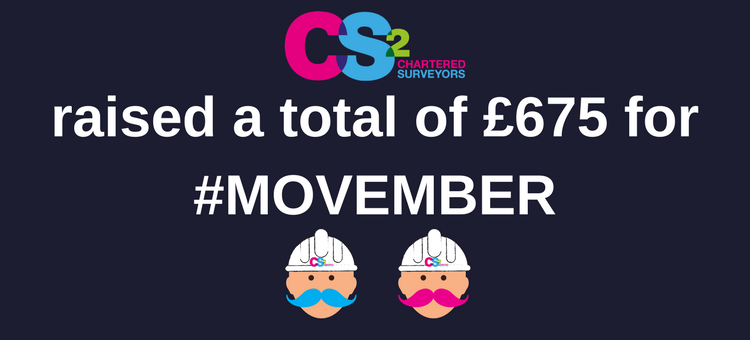 Now in full swing with Christmas events, #Movember has come to a close.
Alongside the many projects we have on the go this November, CS2 duo Alan Edge and Richard Turton have helped to raise awareness and money for the Movember cause. With support and often mocking comments, CS2 have managed to raise a grand total of £675 for this incredibly worthy cause.
For us, not only does this month mean having fun and growing a 'tache, but by doing this, we are helping to tackle some of the biggest health issues faced by men; prostate cancer, testicular cancer, mental health and suicide prevention. Independent from government funding, The Movember Foundation have funded over 1200 men's health projects all over the world since they began 13 years ago. With all our help, they aim to reduce the number of men dying prematurely by 25%, by 2030.
We are absolutely thrilled with the amount of money raised and would like to thank all of those that donated, shared and liked. We couldn't have done it without you…