By Rachael Swanston
October 25, 2016
476 views
cricket, Natwest, Steelbacks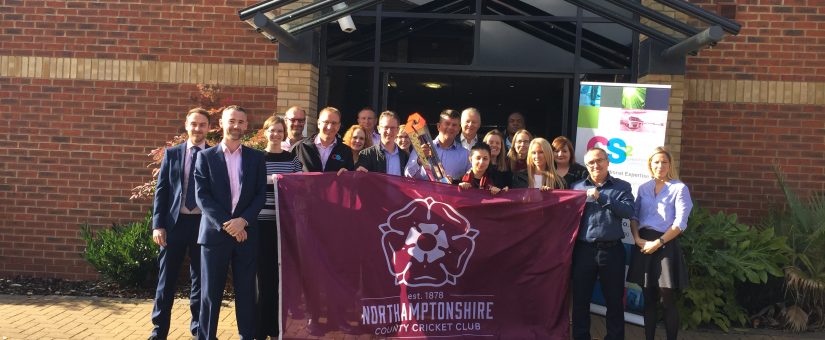 CS2's Northampton office had a very special guest the other day – The Natwest T20 Blast Trophy!
Northamptonshire Steelbacks became NatWest T20 Blast champions for a second time in four years after first beating Notts Outlaws and then overcoming Durham Jets in an action-packed Finals Day. Over the last couple of years, CS2 have forged links with Northants CCC and are hoping to assist the Club with fund raising events in the 2017 season. Many thanks to Suzanne Fairey the Commercial Director at NCCC for smuggling the trophy out for us to see!
Read more about the Northamptonshire Steelbacks' famous win here.