By Rachael Swanston
October 19, 2016
775 views
Manchester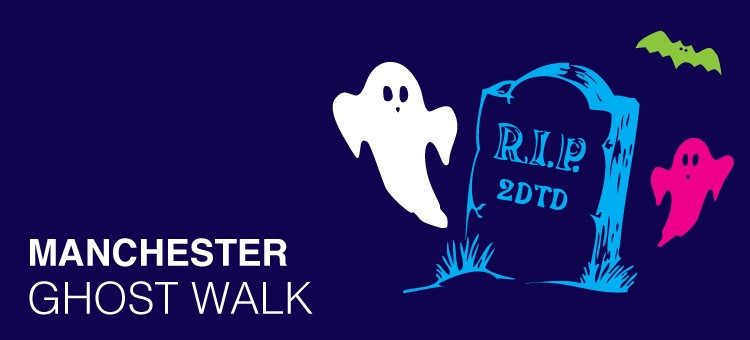 On Wednesday 26th October the Manchester Office will be taking their clients on a spooky Ghost Walk around the City. This will be the third year that CS2 have hosted an evening of ghostly story telling and both CS2 surveyors and their clients look forward to it every year. The Ghost Walk is organised by Flecky Bennett Productions, and will be led by Flecky himself, who has a reputation as a Ghost Walker Extraordinaire by those in the know. Along the eerie route, he will re-tell historic, well documented ghost stories. Flecky's dark humour and unique style will guarantee an unforgettable experience.
The tour will start on the chimes of the bells, after which the group will be taken to the Town Hall with its resident apparition of a Victorian Policeman. From here Flecky will guide the group around the backstreets and passageways of Manchester City centre, with a ghost around every corner. The tour will end by summoning the Devil himself, at Chethams Library! This is not an event for those of a nervous disposition. No doubt a few stiff drinks will be needed after, to calm the nerves!
If you are in the Manchester area and would like to join CS2 on the Ghost Walk, please contact rswanston@cs2.co.uk.
Happy Halloween.