By Eve Hesketh
September 2, 2021
128 views
business insurance, financial risk, insurance surveying, Protection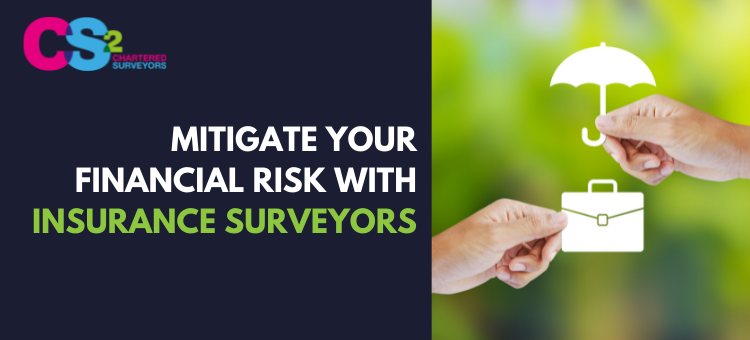 CS2 have a dedicated team of Insurance Surveyors who can manage and resolve building claims for Insurers, loss adjusters, policy holders and their advisors. We advise insurers, loss adjusters and policyholders regarding technical and engineering aspects of building damage and subsidence claims. Our ultimate purpose is to work with our clients to mitigate financial risk.
We specialise in the HNW market and historic built environment, and we often engage on complex claims that require robust project management and accurate financial control.
How can we assist you?
Providing initial emergency works and main reinstatement works.
We can fully manage projects and take lead responsibility; assess rebuild values, co-ordinate insurance projects alongside other professionals and stakeholders.
We offer advice on all aspects of building damage in relation to subsidence, heave and ground movement.
Our professional services include specific defect surveys focused on a particular area of a property to assess the seriousness and extent of movement, initial appraisal reports, remedial works, precision monitoring of structures and surrounding land, detailed post-investigation reports and design and project management of remedial works.
We monitor and manage the project life cycle and all quality and control aspects of the Works. We manage and oversee remediation and drying works.
We can also plan, manage and co–ordinate health-and-safety requirements under CDM Regulations 2015. We act as Principal Designer on claim values up to £2M.
Why CS2?
CS2 have a dedicated team of Insurance Surveyors. Tony Rellis who heads up this division, holds a BDMA Insurance technician qualification and is a Chartered Building Surveyor member of RICS.  He has years' of experience dealing with and managing building insurance losses.  He has leadership and communication skills for negotiations, conflict resolution and high-profile claims.
As a RICS regulated firm we are highly experienced and qualified, and we have expertise in co–ordinating projects with other professionals to ensure all works are completed efficiently, in compliance with quality and regulatory standards, and with minimum disruption. Due to our may years' experience in the insurance industry we have deep knowledge of the standards, systems, processes and technical matters of insurance related work.
If you need specific advice on this topic or would like to speak to our team directly, please contact Tony Rellis at tonyrellis@cs2.co.uk or 01604 603030.