By Rachael Swanston
June 7, 2017
709 views
City, Farringdon, London, Move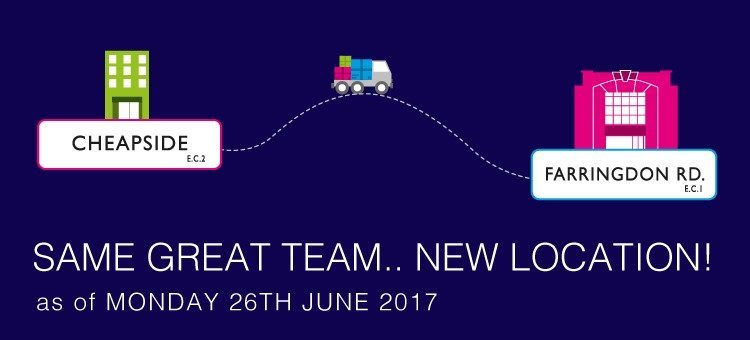 CS2 have completed a new lease on larger premises adjacent to Farringdon crossrail station.  Effective from Monday 26th June, our new London office address will be 50 Farringdon Road, London EC1M 3HE.
The new office will provide us with additional capacity to grow our team and expand our service offering in London.   Since the London office first opened in 2010, we have grown our client and project portfolio, working with clients including Poundland, Next Group plc, NHS Property Services and Freshwater Group of Companies.  We have completed a number of projects for the landlord, Picton at 50 Farringdon Road, so the new office already feels like home!
Commenting Jay Cable, Head of Asset Management at Picton said: "We have had a longstanding relationship with CS2 and are delighted to have let them space at 50 Farringdon Road, to accommodate their continued expansion in central London."
Andrew Jenkins, Director at CS2 London, adds: "This is a fantastic move for our office and to have a building and landlord that we know so well made this a really easy decision. We will be in the perfect location for our clients and our focus for the year ahead is to expand even further into the London market."