By Rachael Swanston
June 13, 2017
618 views
Cycle, Velo Birmingham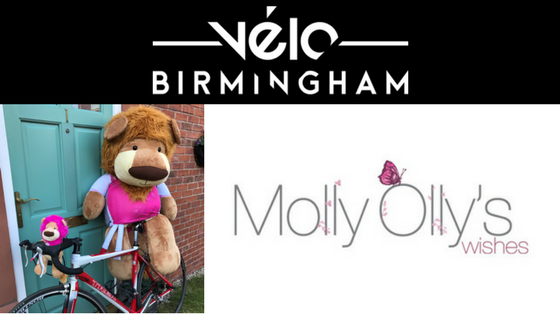 Velo Birmingham Cycle
On Sunday September 24 2017 in the heart of Birmingham, 15,000 cyclists will line up to start their unforgettable 100 mile route on completely closed roads, taking them through the picturesque Worcestershire and Herefordshire countryside before returning to Birmingham. James McKenzie and Harry Perrey from the Birmingham office will be taking part in this challenging event in order to raise money for their chosen office charity, Molly Olly's Wishes.
Molly Olly's Wishes supports children with terminal or life threatening illnesses and their families to help with their emotional wellbeing. The charity grant individual wishes and donate therapeutic toys and books to both children directly and to hospitals throughout the UK.
With your help, we are sure James and Harry can smash their fundraising target in order to raise money for such a great cause.
Let's get fundraising!
To donate to our JustGiving page, please click here.
For more information on Velo Birmingham, please click here.