By Eve Hesketh
July 22, 2019
486 views
advice, asset, assist, fund managers, independent consultant, investment, management, portfolio, property, surveyor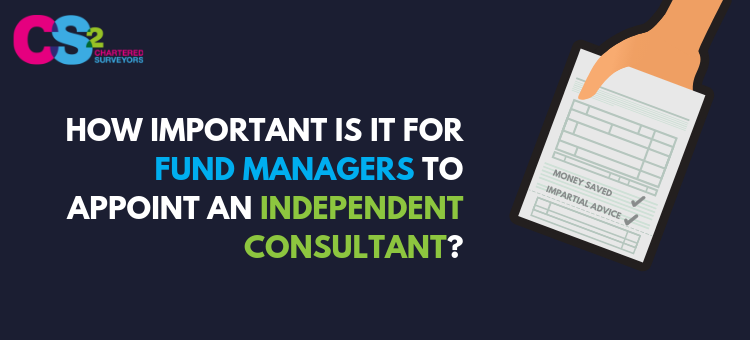 The following blog considers the importance of fund managers appointing an independent property consultant…
It is the responsibility of fund managers to ensure that the property included in their portfolios is a sound investment. This means not only carrying out thorough and effective building surveys, but being seen to be dealing with professional, independent advisers, who have no vested interests in brokering deals.
The importance of impartiality
In the existing market, the due diligence priorities for most companies are: anything that could threaten liquidity – inherent defects, irrecoverable repair costs, deleterious materials or contamination; compliance with statute and occupier-based legislation such as health and safety; and fitness for purpose and flexibility for future use. Furthermore, following the pass of the Energy Act, energy efficiency and sustainability are increasingly serious concerns.
This strong onus on technical due diligence, ensures that independence and impartiality are key when appointing surveyors. The fact remains that when appointing a surveyor from a general practice firm there is inevitably scope for a conflict of interest.
Adding value to assets
The impartiality of independent surveyors ensures that they are free to use their experience to assess and suggest the best ways in which the fund manager could add value to the asset in question, providing technically informed property advice to inform fund managers investment decisions.
For further information contact Alan Edge.