By Eve Hesketh
July 5, 2019
754 views
anniversary, birthday, Bristol, Charity, Community, local, volunteering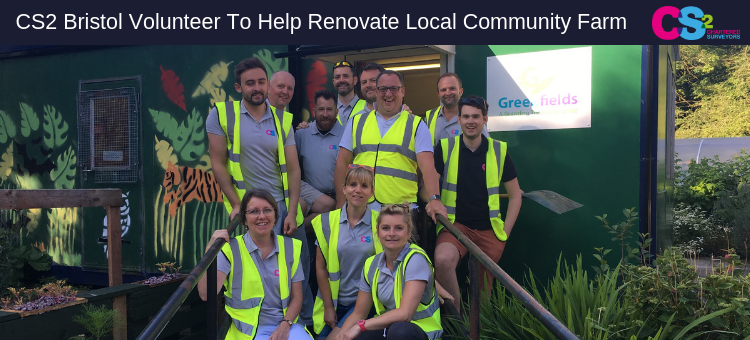 This year marks CS2's 20th year in business. As part of our anniversary celebrations, we have decided that the money we would have spent on a big birthday celebration, will instead go towards local volunteering projects for each of our office locations. All six regions will decide on a project and cause that they wish to help.
Last week, the CS2 Bristol team have put aside a whole day to volunteer at the Greenfields Project based at Lawrence Weston Community Farm, which is part of Brandon Trust. The Greenfields Project is a specialist centre offering older people, with learning disabilities and autism, opportunities to get involved in a variety of gardening and craft activities in a relaxed environment. We are so pleased to get involved with such a worthy cause, and also spread the word of the centre by inviting other local businesses to assist in this project.
The centre required updating to become more accessible for people and volunteers with mobility issues. CS2 were thrilled to be able to help Brandon Trust with the renovation of these aspects. Our volunteer team joined staff from the centre to re-lay main paths, sand down and re-paint hand rails, raise existing flower beds, making them more user friendly for anyone with a disability and also assist with general gardening work.
Here are some of the pictures before works commenced…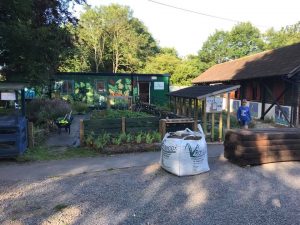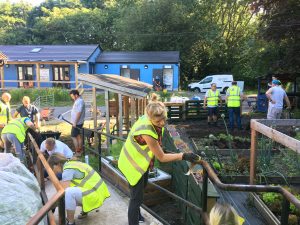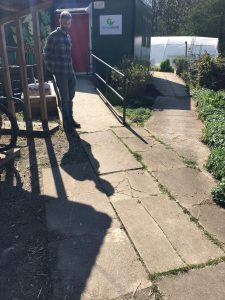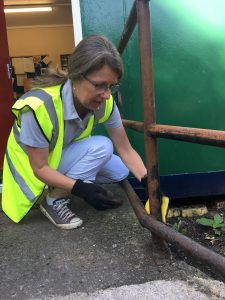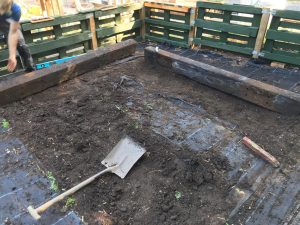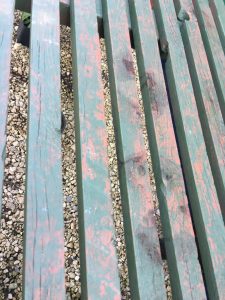 …during…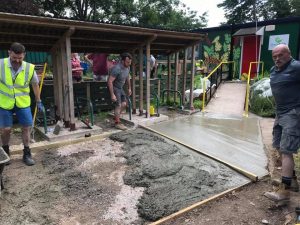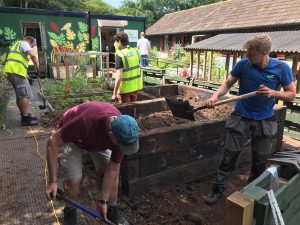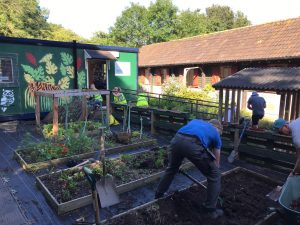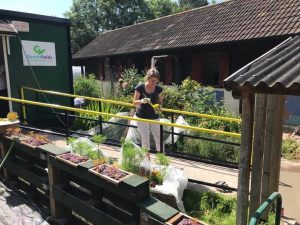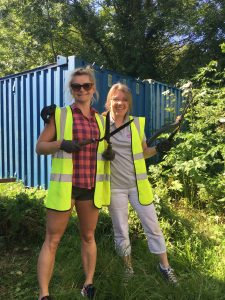 …and here's the finished product!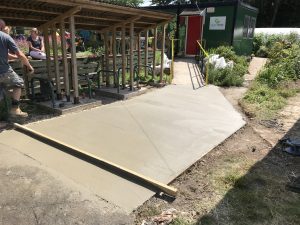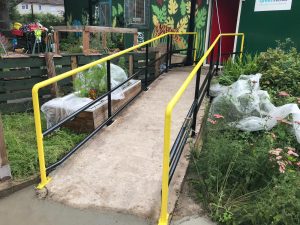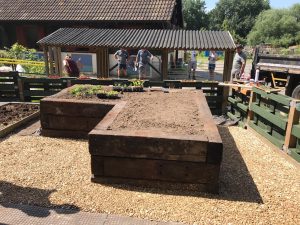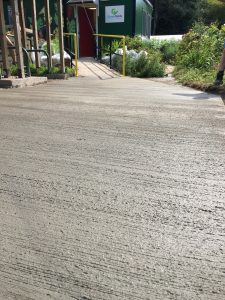 Sue Porto, Brandon Trust Chief Executive, said: "We can't thank you enough for what you've done at our Greenfields Project. Our enterprises offer people with learning disabilities and autism opportunities to gain work skills, vocational training, and paid employment. The transformation at Greenfields means that the project is now more accessible and inclusive – something that's hugely important to us."
We'd also like to say a massive thank you to all the businesses who have offered help in the form of man power and materials. We'd like to say a special thank you to Lancer Scott and Court Construction, who have gone above and beyond to help us with the project. Without their help none of this would've been possible!
Over the next few months, CS2 teams from across the nation will be embarking on a range of projects, all helping our local communities! Keep up to date with all the latest CS2 News by following us on Twitter, Linkedin and Instagram.