By Eve Hesketh
April 18, 2019
333 views
Awards, ceremony, dinner, Event, gala, local, Northampton, Rugby, saints, sponsors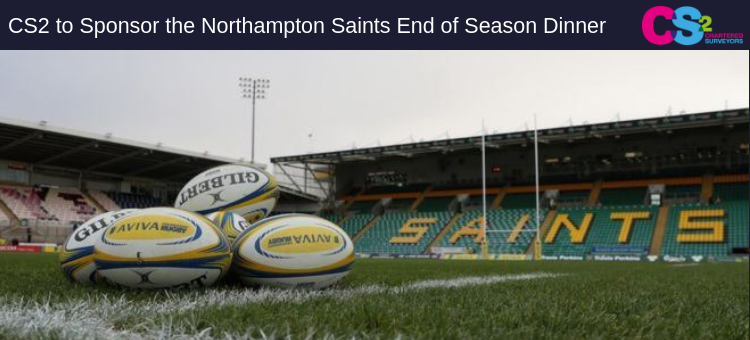 The Northampton Saints will be celebrating their end of season with a black-tie Gala Dinner & Awards Ceremony on 23rd May. We are proud to announce that the CS2 Cost Consultancy Division in Northampton will be sponsoring the Breakthrough Player of the Year Award, which will recognise and celebrate the player who has stood out the most this season.
This is a not to be missed event for any Saints supporter, as members of the Saints squad will be joining guests at their table, during the course of the evening. The Saints will also be handing out the Club's other awards for the 2018/19 season, to include the Young Player of the Season, Try of the Season and of course the coveted Player of the Season award.
This is one of the biggest events in the Franklin's Gardens calendar and we are thrilled to be a part of the celebrations as sponsors and table hosts.