By Eve Hesketh
September 28, 2020
423 views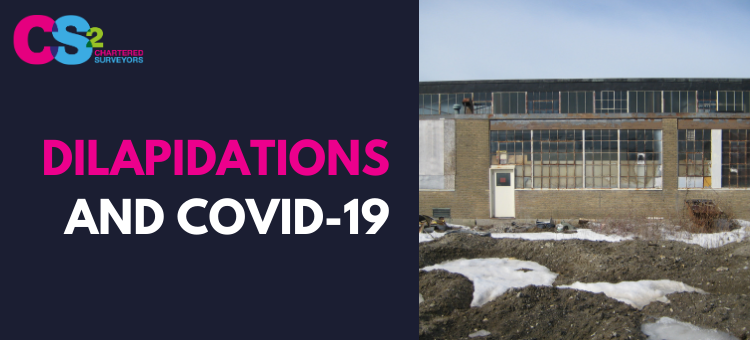 As we all know, Covid-19 has had a massive impact on the commercial property industry, leading to many challenges for tenants and landlords. One of the ways in which we have seen unprecedented change is in an increase in dilapidations negotiations.
The global pandemic has kick-started many of the trends we had already started to see within the property sector. The increase in momentum of this, alongside the wider macro-economic situation caused by lock down, has meant that many landlords and tenants are being drawn into negotiation. This is caused not only by potential contractual clauses, but also due to extraordinary financial pressures that many tenants have found themselves under, particularly within the retail sector.
At CS2, we recognise the pressures business owners are under and have been working with our clients throughout the pandemic to ensure their assets are protected through our industry leading dilapidations results.
Our specialist dilapidations team work on behalf of both Tenants and Landlords including large retailers, investors, major financial institutions, and private property companies.
Here at CS2 we understand that a dilapidations claim is not always straight forward, our highly qualified and experienced team can offer you support to achieve the very best settlement. CS2 recognise that each dilapidations claim is unique and for this reason we offer a bespoke solution to each client to secure the best results every time.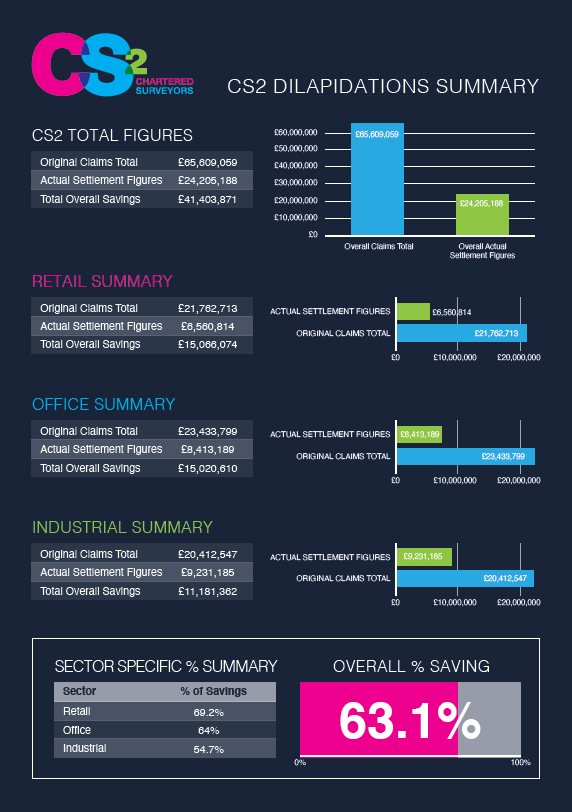 If this issue has affected you at this turbulent and confusing time, please get in touch on 0333 2000 838 or contact one of our representatives local to you here.