By Eve Hesketh
September 17, 2021
202 views
building inspection, client focused, cost savings, short, tailored, tenancy, time saving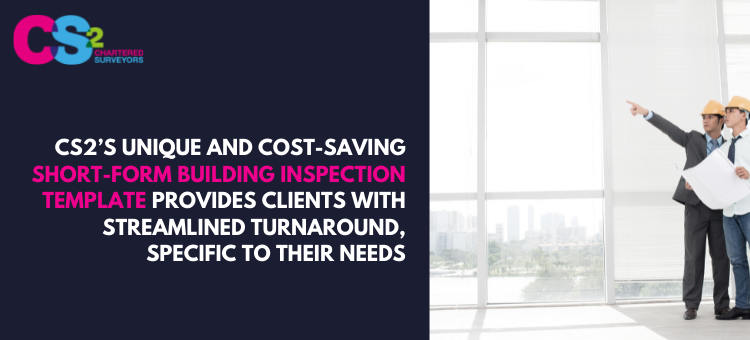 CS2 have been providing tailored, expert advice for our clients for over 21 years and we are always looking for new, streamlined ways to achieve this. With Brexit, Covid-19 and changing consumer habits causing instability and uncertainty in many sectors of industry across the country, you and your businesses will naturally be following suit, adapting your property portfolio for the market.
One way in which CS2 have guided clients through this process is by adapting the range of building inspections we offer. We recognise that many of our clients are now considering shorter and more flexible tenancies, and therefore often no longer require the same level of technical due diligence or full detailed building inspections.
We have worked with several clients to create a bespoke short-form Building Inspection template, tailored on a client-by-client basis. This not only offers a shorter time frame for completion but also significantly reduces professional fees whilst still considering your acquisition, occupation, and exit strategy priorities.
This concept was created by CS2 and has already provided several of our clients with a reliable, and secure decision-making process when acquiring retail and office premises.
See how CS2 have assisted clients using our short-form Building Inspection Report:
Poundland, National Portfolio – CS2 provide client with increased flexibility through unique appraisal template specific for short-term leases
CS2's long term client Poundland are rapidly expanding their national property portfolio, as well as having assisted as PM on their new Customer Support Centre offices and distribution units, we have been integral as part of the team acquiring and developing their new retail spaces. To provide support, CS2's team created a unique appraisal template designed to focus on short-term leases. This enabled the client a reliable, and secure decision-making process when acquiring retail property.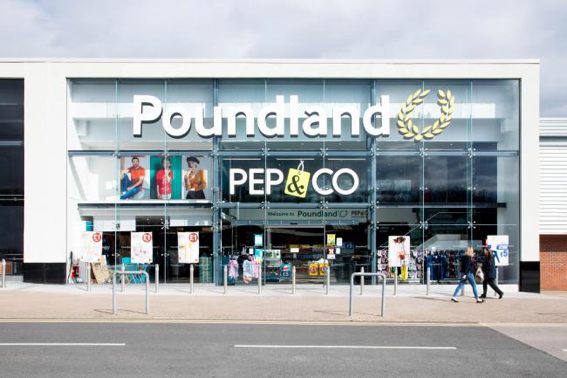 If you would like further details on this new product offering or wish to speak to an expert, please contact cs2@cs2.co.uk or find your local CS2 office here.