By Eve Hesketh
October 13, 2021
101 views
biodiversity, energy, expert, net carbon, offsetting, Sustainability, trusted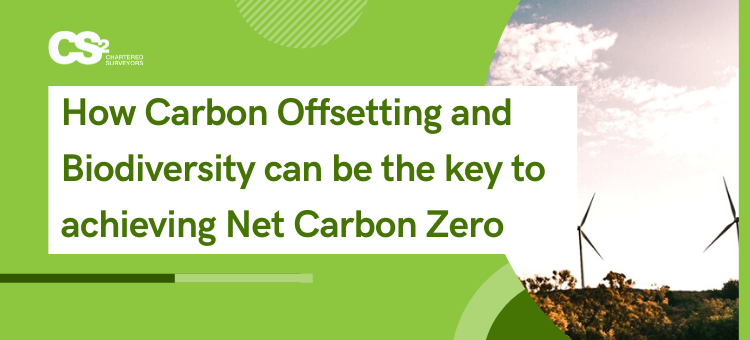 CS2 can support your business to understand your biodiversity footprint, set targets and deliver practical changes to reduce your impact.
We can help you to develop an independent biodiversity strategy, integrate it into a broader sustainability strategy or ingrain biodiversity into your corporate strategy.
---
CS2's specialist biodiversity services for your business:
Setting ambitions and vision
An essential step in your journey to becoming CS2 is outlining your vision. We help companies turn their sustainability ideas into a clear vision that delivers real and lasting effects.
Sustainability strategies and action plans
Once you have agreed on your vision, you must set out how you intend to achieve it. We can help you to develop an independent biodiversity strategy, integrate it into a broader sustainability strategy or ingrain biodiversity into your corporate strategy.
Sustainable transformations and change management
Delivering change within organisations is a challenging task; ensuring lasting change is even harder. We can support your business to create and implement change management tools that will help you to achieve targeted medium- and long-term impacts.
Baseline biodiversity assessments
Baseline assessments or screening exercises are desk-based studies in which our experts use global datasets to identify critical areas for conservation and interpret how these relate to a company's operations.
Biodiversity due diligence and screening
We can provide rapid screening and due diligence before you invest time or money. This enables you to make informed business decisions and helps protect your business from future challenges.
Supply chain risk assessments
Even if you have a proactive approach to your direct operations, you may continue to have adverse impacts on biodiversity throughout your supply chain, such as through embedded deforestation. We will advise you on how to assess the current and future risks that these present to your business and the practical actions you can take to reduce your impact.
Biodiversity Footprinting
A company's sphere of influence goes well beyond the factory gates or office doors. We can illustrate the full biodiversity footprint of your entire value chain using a suite of biodiversity data combined with a thorough understanding of your business.
Practical mitigation, compensation and offsetting
Once you understand your reliance and impact on biodiversity, we will outline the practical steps to becoming CS2. We use your biodiversity footprint assessment and apply hierarchical action frameworks (avoid, reduce, regenerate and restore and transform) to create the maximum effect in managing your biodiversity risks and help you to deliver netpositive outcomes.
Monitoring and reporting
Measuring and monitoring your biodiversity impact is essential for tracking progress towards your targets. It also provides a robust basis for reporting. Increasing demands for better external reporting and greater transparency mean that demonstrating evidence towards sustainability goals is crucial.
Bespoke consultancy services
If none of these services matches your needs, please contact us to discuss how CS2 can provide bespoke advice to you and your business.
---
Specialist biodiversity services for investors:
Sector risk profiles – Understanding the broad risk profiles of each sector is fundamental in understanding the risk level you and your portfolio will be exposed to.
In-depth analysis – With our expertise in biodiversity and our toolkit of services for highlighting sustainability-related risks and opportunities, we are ideally placed to provide an in-depth analysis for any chosen sector, business or portfolio to identify the specific sustainability risks that relate to it and its supply chain.
Advice on ratings – We can provide advice on the sometimes overlooked, but increasingly critical, biodiversity impacts and dependencies that will underpin a business's overall sustainability. This is a fast-moving area and new policy legislation changes are coming, which means that biodiversity needs more focus than it is currently being given by the rating agencies.
Due diligence and transaction support – The increasing profile of biodiversity and natural capital issues and the speed of growth of consumer awareness mean that these issues are more relevant than ever to investment decisions. By using biodiversity data to enhance decision-making during your due diligence process, we can enable you to both protect biodiversity and enhance asset value.
---
What are the benefits to you?
Reduce supply chain risk
Mitigate financial risk
Stay ahead of legal or regulatory changes
Transform reputational risk into a point of distinction
Sustainability can give you a competitive edge within your market
---
If you would like to know more, please get in touch. We'd love to explore how we can support you to achieve your business sustainability goals. Our Energy and Sustainability Consultant James Cutter (LINK) would be thrilled to assist you with any questions or queries you may have: jamescutter@cs2.co.uk / 0121 236 2222.