By Rachael Swanston
August 11, 2015
726 views
London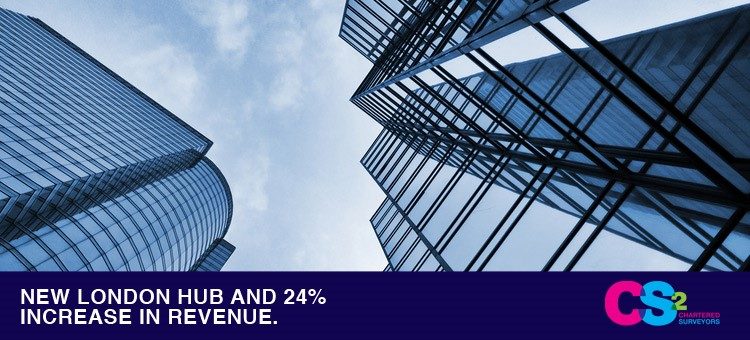 CS2 has carried out strategic changes of its London office, moving premises to a city centre location and relocating a senior director to strengthen its network across the capital.
The move comes at a time when the company announces a turnover of over £6 million, an increase of 24% in revenue. The company's biggest clients still remain the investors market with income driven by an increase in pre-acquisition and repair and refurbishment.
With new premises in Cheapside, the company has appointed former Birmingham Director Andrew Jenkins to head up the London office and strengthen the integration of the company's regional connections with its south east clients. This places London at the heart of a six-office network across the UK alongside the regional offices of Manchester, Birmingham Bristol, Milton Keynes and Northampton.
Building on long-term relationships with clients that include, Picton, AXA and Aberdeen Asset Management, CS2 will use its regional profile and expertise in delivering project monitoring, acquisition, repair and refurbishment, and cost consultancy as a platform to develop its reputation in the south. In preparation of predicted economic growth and in response to clients' growing focus on property carbon usage and energy resources, CS2 will manage many UK-wide portfolios of clients from the London office.
Andrew Mather, Managing Director, said: "By placing so much emphasis on our regional offices we have built up a network of strong, long-standing relationships and have a solid platform for growth in London. We are excited to reinforce CS2's ethos of commitment, community and longevity, often seen as 'softer' working practices, across the London market and deliver to our clients, and new clients, a robustness of consultancy that puts the value and benefit of the long-term relationship ahead of anything else."