By Eve Hesketh
February 25, 2019
579 views
Cannes, conference, contacts, Industry, MIPIM, network, networking, property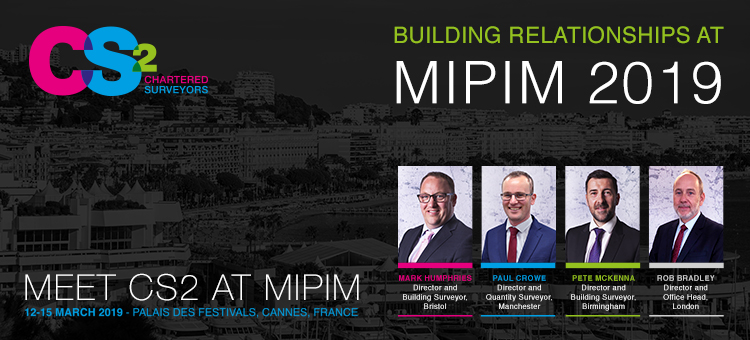 This year, CS2 are heading to MIPIM with a team of property experts; Pete McKenna, Paul Crowe, Rob Bradley and Mark Humphries. We're looking forward to meeting contacts, friends and clients in sunny Cannes, and with the conference just around the corner, here is just a few of the events you'll be able to catch our team at, this year:
On Tuesday the 12th March, CS2's team will be attending the Wardell Armstrong Beer Tasting event. This is a great start to the MIPIM Week and usually hosts an array of familiar faces! The team then kick off the Wednesday by taking part in the MIPIM Networking Run and Yoga on the Beach, as hosted by the Property Networking Group. On the Tuesday, we are also thrilled to be attending the MIPIM Tennis Classic, MIPIM International End-Users Summit, Ramboll's Drinks event and Simmon's and Simmon's hosted drinks.
The Thursday of MIPIM will also be a packed day of networking, including Trowers and Hamlin's drinks event, Artemis Rooftop Drinks and the Tuckerman's hosted event later on in the day.
Our team will have a busy few days during the conference, however if you're attending and would like to meet up; it's not too late! We still have a few remaining slots for meetings and events. For more information, please send over your details to our Marketing Co-Ordinator Eve on ehesketh@cs2.co.uk.