By Eve Hesketh
March 26, 2021
258 views
continuity, covid, pandemic, reliability, service, trust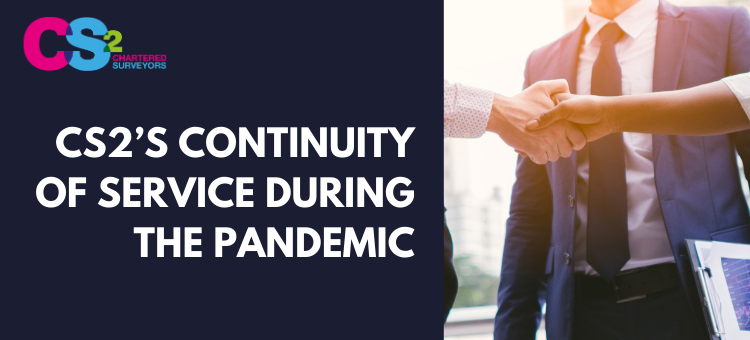 This month marks one year of the lockdown in the UK, and whilst it has proven testing, CS2 have remained integral in guiding our clients through the chaos.
Some of the key questions that are under the spotlight within the industry are:
How do you provide continuity of service to clients?
How have you ensured a continuous service throughout COVID?
How do you ensure not only a continuous service, but a continuous improvement in service for your clients?
There are lots of ways in which CS2 have done and do all the above, including:
We have an ISO9001 accredited quality management system which ensures that our deliverables and service to clients is maintained and continuously improved upon through the sharing of lessons learnt, innovations and client feedback.
We have a business continuity plan and flexible working measures and policies that have allowed us to provide a responsive service during COVID – this business continuity plan has been updated to include pandemic measures. At the core of this has been communication with our clients.
In terms of providing continuity of service on specific projects during COVID, we have continuously adapted our risk management approach, we have created and updated CS2 COVID guidelines to incorporate and constantly changing government guidelines and we have taken risk management on all jobs extremely seriously, undertaking dynamic risk assessments and liaising closely with clients to ensure access is COVID compliant.
CS2's team of project managers reprogrammed works on several of their projects to ensure social distancing requirements were possible amongst various contractors on site, all whilst still achieved client delivery dates. Some of these projects are available in full case studies here.
Not only have we managed to provide a continuous service to our existing clients, but our teams were also able to take on work to support pandemic efforts. This included the project management of healthcare facilities and vaccination hub.
Where possible CS2 ensure clients have key contacts within the business, guaranteeing a single point of contact, and clients liaising with the same staff members. Despite our extensive employee-focussed benefits such as well-being reps, flexible working, family friendly policies, career progression and support all aimed at retaining our significant talent, where the introduction of a new contact is unavoidable, our system of work, internal reporting process and large workforce of suitably qualified surveyors means that clients will always receive a responsive service.
It is now more important than ever that clients feel a sense of trust and reliability from consultants such as CS2. We are here to guide you through the changing market; get in touch with one of our nationwide consultants here.