By Eve Hesketh
June 8, 2021
260 views
energy, Event, net zero carbon, sector, Sustainability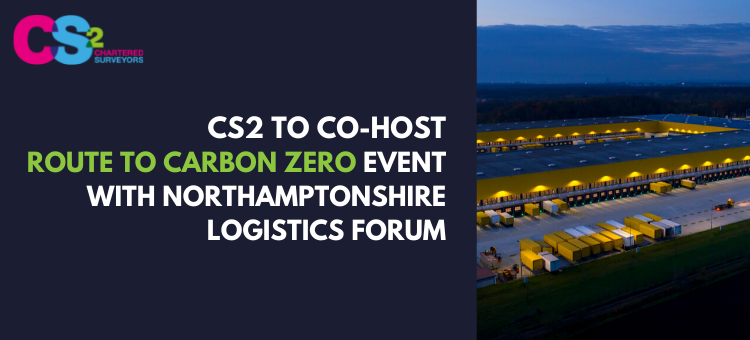 This Thursday the 10th June, CS2 will be joining CILT and CEMEX for the Northamptonshire Logistics Forum Event 'Route to Carbon Zero'.
This will be the third event held collaborative series with CILT and Northants Logistics Forum and CS2 are thrilled to be joining to add to the discussion, providing insight from the delivery-side of Carbon Net-Zero initiatives. CS2 were thrilled to be invited to present, with our Energy and Sustainability Consultant James Cutter having masses of expertise within this area.
This event will facilitate some interesting presentations and facilitate conversation, discussion, and questions.
James Cutter – Associate Director of Energy and Sustainability at CS2: James will talk about Net Zero Carbon Initiatives within the logistics sector, explore problem areas and explain the potential solutions that CS2 are currently exercising with other clients. James will also be using recent case studies as a reference for how he has assisted other businesses in this area.
Alongside James, other speakers include:
Rob Anderson, Senior Fleet Specialist at CEMEX: Rob will talk about the UK low emission vehicle sector and how this is changing rapidly and will highlight some of these factors along with the likely impacts on company procurement, environmental targets, ownership finances, as well as the wider growth of low emission vehicles within UK logistics organisations.
Morag Robertson – Logistics Manager, Jacobs, CILT Environment & Sustainability Committee Member: Morag will share and facilitate a discussion on rural logistics and connectivity, whilst looking at how the road to zero may be different for the rural environment as opposed to the urban and inter urban areas.
For more details and how to book please visit: https://ciltuk.org.uk/Events/Event-Details/dateid/4579