By Eve Hesketh
June 8, 2018
265 views
carbon. footprint, change, climate, Consultant, energy, environment, green, greener, mees, Sustainability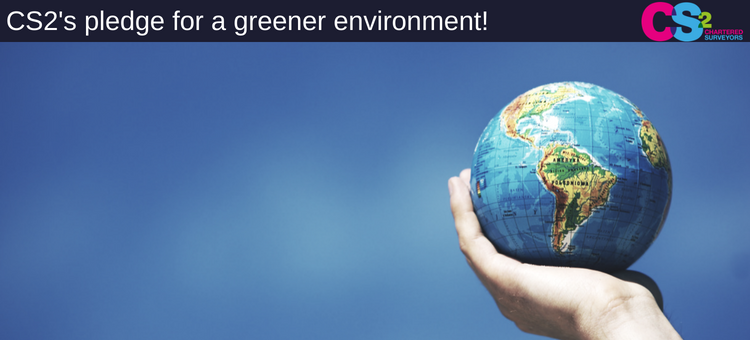 Due to increased pressures from climate change legislation, this year it was announced that Transport is now the UK's biggest emitter of CO2, overtaking the previous key contributor to CO2 emissions which was Construction and the Built Environment! With the PV revolution in full-swing, power purchase agreements are becoming more prevalent, coupled with MEES (Minimum Energy Efficiency Standards) applying pressure to reduce CO2 emission on existing buildings, the Built Environment's ranking as a contributor to carbon emissions is decreasing at an increasing rate.  However, with schemes such as; installing electric charge points, banning high emission vehicles in city centres and large logistic companies using telematics and route optimisation, increasingly transport could well catch up with buildings…
That's why, this year CS2 are pledging to get involved and reduce their carbon footprint! Last month, the CS2 Bristol Office took part in an emission-free 30-Day-Challenge. During the month, the team all set themselves individual goals to increase their eco-efficiency whilst travelling to work, whether this be public transport, car sharing, cycling or even walking. Research suggests that if you continue something every day for 30 days, the act will become a habit and since the challenge began, almost every member of the CS2 Bristol team have adapted their daily routine into something which is now feasible on a long-term scale. All-in-all the team saved an astounding 1040miles and 90kg worth of CO2!
This is a fantastic starting point, however there is still a long way to go! Taking place on June 21st is the 2018 Clean Air Day, where companies nationwide will be doing their bit for the environment. CS2 are looking forward to getting involved and making a company-wide pledge for that day. Keep an eye on our Social Media and News and Events page to find out more…
If you'd like to hear more about how CS2's Energy and Sustainability teams can help your business become greener, get in touch with our Sustainability Consultant James Cutter.