By Rachael Swanston
May 26, 2017
495 views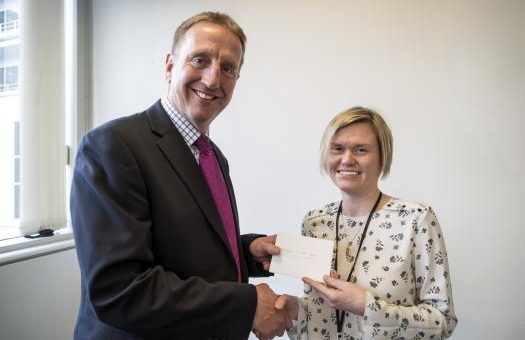 On Friday 12th May 2017 CS2 held their 10th annual Fee Earners Conference at De Vere Colmore Gate, Birmingham.
This is an annual event held not only to review the previous financial year but also to look at the direction and strategy for the business for the year ahead and beyond. The day is split into two; informative internal presentations in the morning session and team building activities in the afternoon. At the end of the morning session, all surveyors vote for their 'CS2 Surveyor of the Year' and this year's winner was Elaine Brocklehurst who is an Associate Director based in our Manchester office. Many congratulations Elaine!
The Fee Earners day is incredibly important to CS2 as it provides staff with a comprehensive overview of the business, with insight into progress and the growth of the company. We aim to ensure that all at CS2 become immersed in the companies culture and understand the overall aims & objectives that will see the company continue to flourish, shared knowledge is the key!
This year we had the pleasure of 'Liquid Thinker' Professor Damian Hughes taking ownership of the afternoon session.  Damian is a world renowned speaker and best-selling author who combines his practical and academic background within sport, organisational development and change psychology, to help organisations and teams to create a high performing culture. Damian was brilliant and tailored his talk to help all of us deal with our day-to-day challenges and how to tackle difficult situations through mindfulness and thinking 'outside the box' !  For more info about Damian, click here.
The day was finished off by drinks at the Cosy Club and then a delicious meal at Asha's Indian Restaurant.