By Rachael Swanston
May 24, 2017
528 views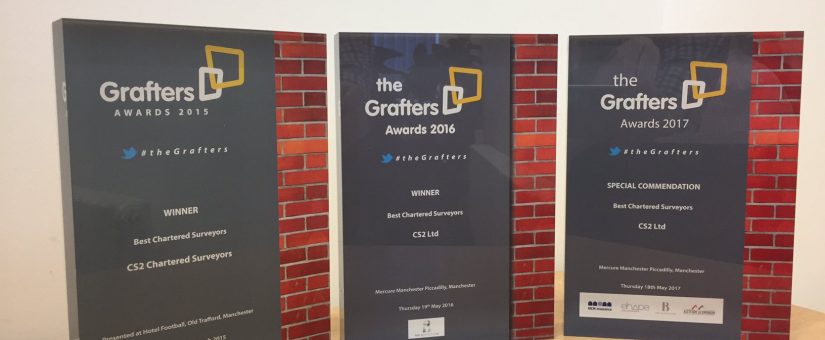 CS2 wins the Special Commendation Award at The Grafters 2017!
CS2 attended the Grafters Awards on the 18th of May 2017. The Grafters annual awards are all about bringing together the construction industry from the North West to recognise the contribution of key players in the market.
We were up against some exceptional competition at the awards; but we are proud to announce that we won the Special Commendation Award for Best Chartered Surveyors.
The winners of the awards were based purely on public vote, so we would like to thank everyone who voted for us and helped us to win this award!
"We are honoured to win the Special Commendation Award at The Grafters 2017. This is the third year running that we have walked away with an award! Thank you to everyone who voted for us here at CS2, our team will continue to provide expert advise to existing clients and we look forward to forging new relationships and providing superior value. Three years of winning the awards at The Grafters proves that we are determined to create the best result, first time, every time." – Ben Walker (Director)
For more info on the event, click here!