By Rachael Swanston
February 10, 2015
439 views
Community, History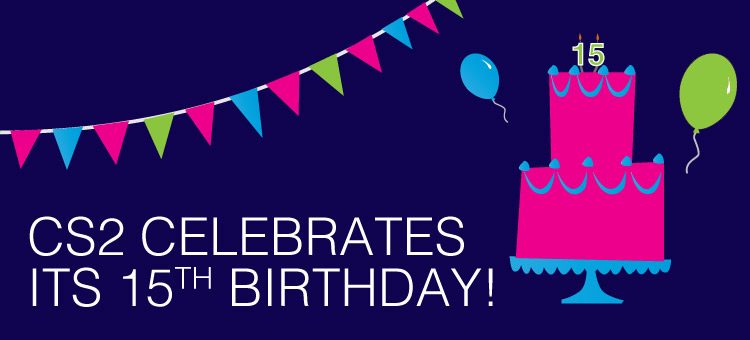 CS2 is celebrating 15 years of continued growth, pledging to remain an active part of the wider community, supporting local companies to the regional offices and raising money for charity.
The small team of four who started CS2 in 1999 has turned into a strong practice of over 60 employees in six regional teams across the UK, with 32 of those based at the Northampton HQ. CS2's regional teams are based at Milton Keynes, London, Bristol, Manchester and Birmingham.
Outlining our strategy for growth, CS2 continues to provide expertise in project management, building surveying, dilapidations and cost consultancy to our local, regional and national clients and we are committed to strengthening our team through recruiting from local areas.
Dedicating time to individual staff development and the progression of their expertise is key to CS2 becoming one of the UK's leading commercial building and cost consultancy practices to the property and construction industry. Last year the company was one of the top 75 firms published in Building Magazine's 'Good Employer Guide 2013', out of 350 companies across the UK. The guide highlighted our positive working atmosphere, commitment to smarter working, and adaptation to market conditions.
Many CS2 employees who started as graduates have since advanced into a directorship; recent director promotions include Richard Beresford-Linnell from Northampton, Mark Humphries from Bristol and Ben Walker from Manchester. Our ethos is to appoint and promote the right people to achieve the best results for clients.
Like so many, CS2 has weathered a difficult time but our commitment has always been to grow and develop the UK team and run this from a strong headquarters in Northampton. By celebrating 15 years, CS2 acknowledges the commitment and support of the staff, local and business community and will continue to work with them for the next 15 years and beyond.