By Eve Hesketh
October 25, 2019
385 views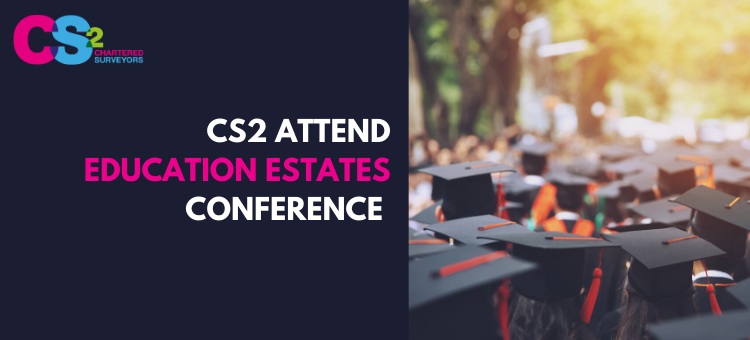 Earlier this month, some of the CS2 team were thrilled to attend Education Estates Conference. This is a two-day conference organised by Education Estates, welcoming the largest organisations within the Education sector, working to promote the success of the industry to the benefit of all.
The conference hosted over 2000 professionals within the education sector, offering attendees advice and guidance for education buildings and sites, covering the repair and maintenance, including both indoor and outdoor spaces, and the planning, design and construction of new education facilities.
CS2 were represented by Director Paul Crowe and Associate Director Will Harrison. They were thrilled to have met lots of contacts new and existing at the conference, and also to listen to a variety of speakers during the day.
If you met our team and would like to catch up, or if you didn't meet us there but would like to hear more about our education expertise, contact us here.