By Eve Hesketh
February 3, 2021
191 views
blog, Charity, Fundraising, help, local, organisations, volunteer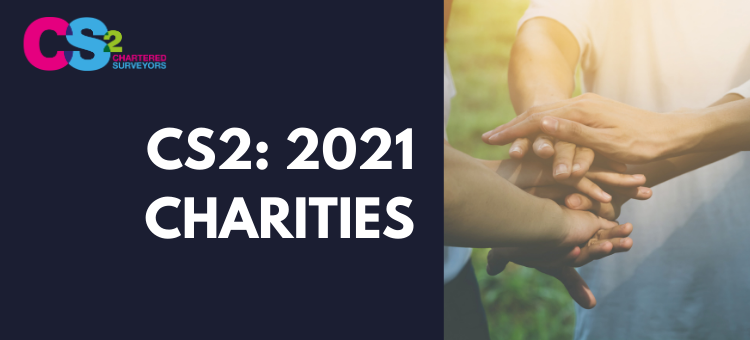 Every year, each of the 7 CS2 offices commit to sponsoring one charity that they will fundraise for. Usually, these charities are local or special to the regional offices and in the past we have raised money for a variety of causes and organisations.
With some offices still deciding their chosen charity, we'd like to shine a spotlight onto London, Birmingham and Northampton's chosen charities.
In London, the team have selected The Felix Project. This is an organisation dedicated to fighting hunger and poverty in London. With the help of organisations and people such as us, The Felix Project will be launching a new depot in East London following ambitious plans to rescue and deliver enough food for 100 million meals by 2022. CS2 London are excited to begin fundraising for this amazing cause and hopefully help them achieve their plans.
In Northampton and Birmingham, the charity decision is one that is very close to our hearts. With the sad passing of Northampton-based Founding Director Michael Gregory, it was clear to us that this year our charity work would be in memory of him. Leukaemia UK supports those affected by leukaemia and other blood cancers through the physical, psychological and emotional uncertainty that may come with a diagnosis, working to fund innovative and effective research for better treatments and care. Their work is now more vital than ever, with someone in the UK is diagnosed with a blood cancer every 16 minutes. Blood cancer is the fifth most common type of cancer in the UK.
We will be doing everything we can do raise money for these incredible charities. We look forward to sharing our activities and events, as well as updates on our other regional charities. Follow us on social media and keep an eye on our website News and Events page for more details.