By Andrew Mather
May 5, 2015
454 views
Distribution, Logistics, Occupiers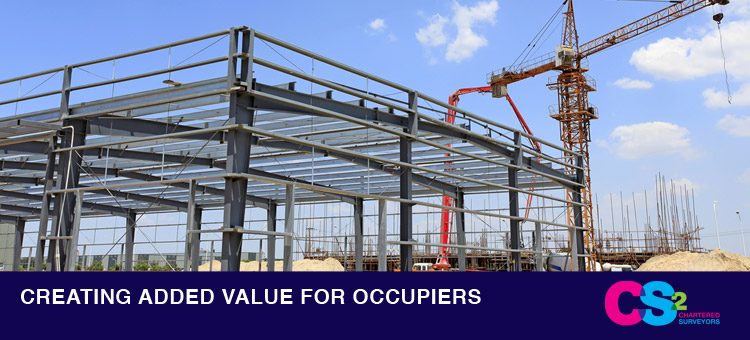 Over the recession, speculative development of warehouse accommodation has curtailed supply. Occupier demand is increasing as they are challenged by the lack of available space. When an opportunity does arise, how do occupiers ensure they obtain maximum value? There are plenty of opportunities to maximise a client's investment into a new building.
Agreeing Heads of Terms
It is possible to secure an opportunity under the 'Development Agreement/Agreement for Lease' (DA/AfL) by permitting early access in order to commence the fit out of both the warehouse and office accommodation prior to practical completion. Early access provisions commonly provide approximately four to five weeks of fit out works that would otherwise eat into the rent-free period.
Analysis and Integration
Conduct a thorough analysis of the base build specification and identify key areas of opportunity to maximise the return on the client's investment. Base build specifications meet institutional requirements. With a blank canvas, there is a clear opportunity to identify and influence the scope of works, therefore maximising economies of scale offered by the developers base build contractor, such as:
High-level services including lighting, fire detection and suppression systems, power and data.
Substructure for occupier fit out structures such as mezzanines.
Improved specifications to say load bearing capacities of floor slabs and loading bay doors including for example dock buffers, dock shelters etc. that accommodate the business' needs and that may also sustainably reduce ongoing maintenance costs.
Define a racking solution to optimise floor joint layouts.
Early access for telecoms and data infrastructure to facilitate a robust and tested network at the earliest opportunity.
Perimeter and building security. Additional ductwork, CCTV mast bases, enhanced perimeter fencing specifications.
Directly Employing Contractors
There may also be opportunities to introduce preferred suppliers to the base build construction that affords a seamless integration with the occupiers fit out, i.e. data network, fire and security alarm systems. A coordinated approach to the design of the LV distribution panel can save significant costs by avoiding panel duplication and by locating it in a space that does not compromise racking.
An occupier also needs to consider analysing the future liabilities associated with a significant property investment. Simple enhancements can be considered at a modest cost that will reduce future maintenance liabilities, such as trief kerbs (extend scope), external canopies and physical protection measures to the building and perimeter cladding.
Professional Advice
While regarded as an initial expense, building consultants operate within a tight 'window of opportunity'. We can help to mitigate developers and the developers' contractors mark-up for attendances, overheads and profit by project managing and coordinating the integration of the occupiers' directly employed contractors under the DA/AfL.  These can be significant sums when contemplating high value fit out items in large sheds.
Frequently there is also an opportunity to share the benefit of the developer's contractor infrastructure, including welfare facilities up to practical completion. For example facilitate the postponement of the removal of such facilities until completion of the fit out works with the occupier only incurring the hire charge for the intervening period.
There is usually always a "window of opportunity" to create added value for occupiers from the outset. The earlier the advice, the greater the opportunity.
Published in Logistics Business Magazine, May 2015.