By Andrew Mather
June 26, 2015
430 views
Economy, Investors, portfolio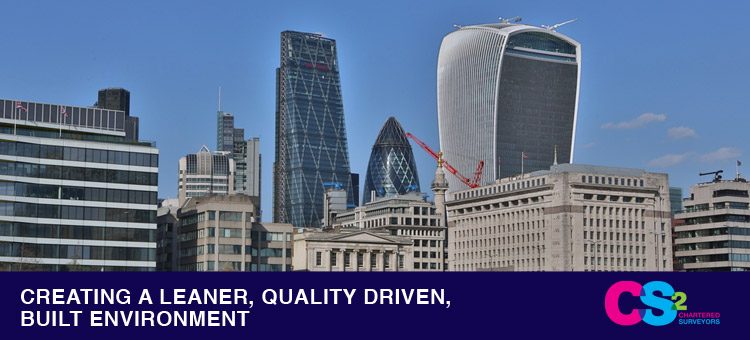 Is it reasonable to say the recession had its benefits? Not to those who lost money or were forced to downsize, but to a consultant, the industry benefits of a few years of belt-tightening are clear, writes Andrew Mather MD and one of the founding partners of CS2 Chartered Surveyors.
The industry is sharper and leaner than ever before and quality has once again become the key driver. Clients are more involved in the consultative process, taking time to interrogate and evaluate information to ensure security of investment and to manage risk.
This may be an extra activity for the client but it is forcing consultants to deliver accuracy of detail across the reporting process as opposed to approaching a project as a box-ticking exercise, and it is demonstrating to clients where and how real value can be added. This can only be a good thing for the industry long-term with deals and delivery that are far more fit for purpose.
The boom years were secure years, but they perhaps made the industry apathetic. Property was developed and exchanged on very high level information, but with some inaccuracies as consultants pushed through paperwork. This scenario seemed far more prevalent in London where sums of money were bigger and deals needed to be concluded at greater speed, compared to the regions. Even during the boom years, regional seem to be more hands-on throughout processes, interrogating information as it came in and forecasting the minutia of long-term outputs, results and ROI. Deals simply took longer. This cross-examination of detail has conditioned client and consultant to set standards of trust and this creates an environment where it is almost impossible to box tick.
The client's ideal is that once trust is there, they no longer need to question the information they receive; the client-consultant relationship is robust and clients are not left with unravelling paperwork and law-suits. What we are seeing more often is these exacting standards set across the whole of the UK as clients interrogate the process, irrespective of size of deal or property value or demand. We all learnt lessons from the recession and the industry can only be stronger for it. By practicing a leaner, more quality-driven industry we're creating a better-quality, built-environment.
The above article was published on 25 June 2015 by CoStar.
Full story here.