By Eve Hesketh
June 25, 2021
301 views
asset, Birmingham, connectivity, Office, wifi, wiredscore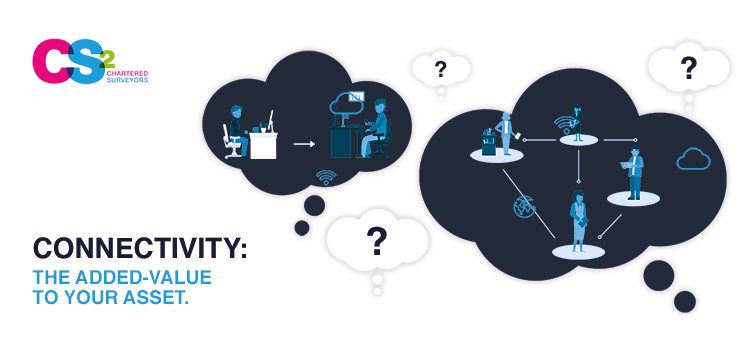 In the digital age, Increased Connectivity is fast becoming a quick route to improving the desirability of office assets in a stagnant market. CS2 have worked alongside WiredScore to produce a case study highlighting the benefits and advantages of pursuing Connectivity.
Birmingham, business and bandwidth: How the UK's second city is offering first-rate digital opportunities to its expanding business community.
Back in 2020 the world threw itself into a fully remote working model. As Satya Nadella, Microsoft CEO, noted that businesses across the globe had undergone "2 years' worth of digital transformation in two months."

As we weathered lockdown after lockdown, becoming increasingly accustomed to working from home, headlines emerged that some of the world's largest occupiers (like file-sharing service Dropbox) were moving to a virtual-first workplace strategy – sparking rumours throughout real estate that the concept of "the office" was about to change forever.

The pandemic aside, advancements in technology alone have had an impact of seismic proportion upon the working world. At least nine in ten office workers (91%) cite the wide scope of technology as having had a life changing impact on all areas of their life. And, for over half of us, without technology we wouldn't be able to do our job at all.
If the business case for better connectivity wasn't already strong enough, in the coming months it's predicted that offices that operate around 60% occupancy will see a 50%+ increase in their bandwidth requirements through increased video demand alone.
One city poised to take full advantage of this digital revolution is Birmingham. Renowned as the UK's second city, Birmingham's geographic location and canal network vaster than Venice, have long-established Birmingham as the linchpin of UK trade and commerce since pre-industrial times. The city's industrial heritage has seen it export a spectrum of goods, from chocolate to luxury vehicles, and now Birmingham's hard working reputation and city-wide adoption of WiredScore sets it at the forefront of the digital age of office working.
Birmingham is firmly positioned as one the leading cities for both the technology and financial services sectors. Boasting occupiers such as HSBC, BT, Deutsche Bank and more start-ups than anywhere outside of London, the latest business to join the ranks is Goldman Sachs, having chosen Birmingham as its new office location above European counterparts such as Paris, Frankfurt and Amsterdam.
But, "why Birmingham"? you may well ask.

In the past decade, Birmingham has cemented itself as a swirling metropolis of connectivity, with building owners using WiredScore to objectively position their assets as technologically forward-thinking workplaces. Fast, reliable internet connection, paired with consistent mobile coverage throughout the workplace, is fundamental to ensuring that businesses can successfully operate under the new hybrid working model set to sweep the professional landscape, and Birmingham's proving to be up to the challenge.

The city is also leading the charge when it comes to 5G. Home to the West Midlands 5G testbed WM5G (the UK's first regional 5G testbed), Birmingham is paving the way for the future roll-out of 5G technology across the UK. So, with 5G on the horizon, the working world is set to place an even heavier emphasis on the speed, efficiency and necessity of not just a good, but a great connection.

Boasting some of the best-connected buildings in the world: Three Snowhill and 1 Colmore Square are setting the bar high in commercial real estate as they work hard to achieve WiredScore Platinum – establishing them as elite buildings in which to conduct business in the digital age.

A further 3.5 million square feet of office space in Birmingham is undergoing WiredScore certification, proving the city's commitment to providing a seamless digital experience to the increasing number of businesses choosing Bimingham as their base. In the past year, business requirements and policies have shifted to support more flexible working practices. Whilst the days of working five days in the office may be behind us, employees will likely go back to the office at a minimum of three days per week, meaning that (whether we like it or not) collaborating over Zoom, Microsoft Teams and other conferencing software is here to stay. Consequently, market-leading digital infrastructure that mitigates the risk of an outage is a business must-have, making better-connected cities like Birmingham all the more appealing to businesses who simply can't afford to compromise on connectivity. See the impact 5G is set to have on CRE
Written By Rory Young, WiredScore National Business Development UK&I