By Rachael Swanston
March 4, 2014
495 views
Dilapidations, Retail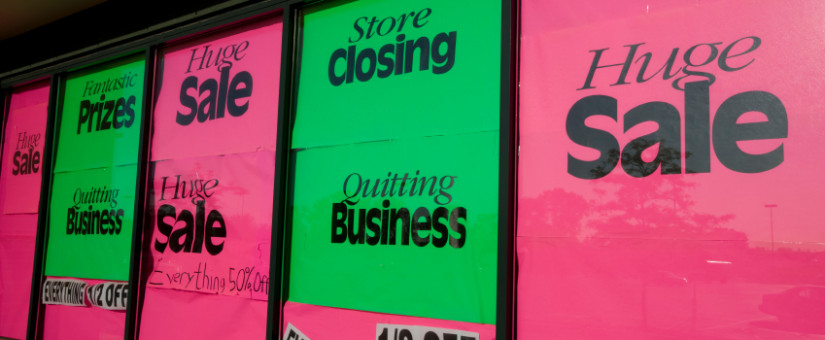 2012 saw a peak of retail store closures. Now in 2014, are we finally seeing a turning point for the sector?
In 2012 the UK was struck by a substantial soar of retail store closures, with struggling chains closing more than 30 of their outlets a day; a reflection of the harsh economic climate and the bricks vs. clicks phenomenon. This movement was recognised by CS2 with a surge of retail dilapidations instructions in both 2012 and 2013. Pushing the figure of closures were high-profile retailers such as Game, Peacocks, Clinton Cards, JJB Sports and Blacks who went into administration during 2012, struggling to uphold sales. The insolvencies of large anchor retail stores depleted our town centres, leading to the demise of the once popular high-street shopping.
According to PwC, despite the struggle of multi-retailers in the fashion, card, and computer sectors, independent, convenience, supermarket and charity stores saw a net growth in openings during 2012; a trend which continues into 2014. Whilst PwC reports that certain sectors will remain vulnerable in 2014, the number of net store closures in the UK has fallen to 16 per day from a staggering 20 in 2012.
The initial soar in closures left us with an oversupply of retail units which in turn has reduced rents and provided high-street opportunities for independent, charity, betting, and coffee shops to reduce the void. Additionally, consumer demand for convenience and easy access has led to supermarket's and discount retailer's strategic acquisition of out-of-town units, resulting in a "doughnut effect" of solid retail areas outside of the town centre.
It is these trends that are evidencing returning confidence amongst various retail groups which in turn is supporting economic recovery and the fall in net store closures. Whilst the future of acquisitions and closures is uncertain, it appears we may be reaching a turning point with the sector.
For advice on retail property dilapidations or acquisitions contact David Jay.