By Eve Hesketh
April 9, 2019
578 views
Arts, Culture, Event, International. Festival, local, Manchester, Music, Region, Sponsor, support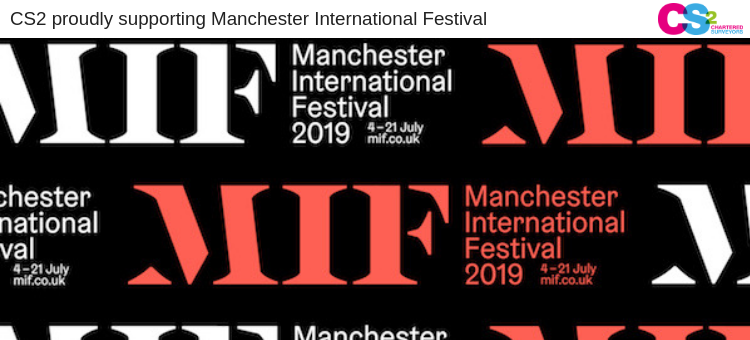 Later this Summer, the 2019 Manchester International Festival will take place across the city; celebrating artists, musicians and more, from all over the world. CS2 are thrilled to be Corporate Members of the Festival and our Manchester team are looking forward to attending a variety of the events, taking place across the month of July.
CS2 will be taking clients and colleagues to lots of the acts and activities featured within the festival. We are particularly looking forward to attending Yoko Ono's Bells for Peace event which takes place at the Cathedral Gardens, on July 4th. As the opening event, Yoko Ono invites the people of Manchester to join thousands of diverse voices and a people's orchestra of bells from home and abroad as the city rings and sings out for peace.
The team are also thrilled to be attending Invisible Cities and TREE,  alongside guests and clients.
Finally, CS2 Manchester are delighted to announce their summer drinks event will be held within one of MIF's iconic pop-up venues, The Glasshouse. The team will be inviting a variety of local contacts for a celebration of all-things-Manchester!
To find out more about the Manchester International Festival, please visit the MIF Website or get in touch with the CS2 Manchester team!