By Eve Hesketh
April 4, 2019
850 views
CS2, news, Promotions, Staff, surveyors, team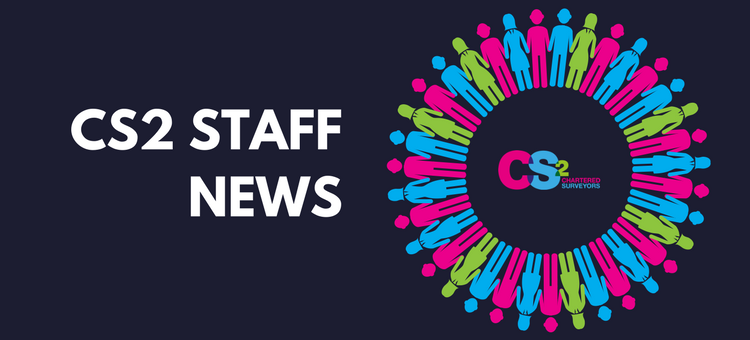 With a new expanded team nationwide, CS2 now consist of 90+ property experts, all working together to deliver industry leading services to our worldwide portfolio of clients. Not only have we welcomed several new members of staff, we have also been celebrating various promotions across the company.
Birmingham – It is with great pleasure to announce that Building Surveyor Suresh Badhan has been promoted to Associate Director. Suresh joined the Birmingham team in June 2017. During his time with CS2, Suresh has proven to be a great member of the team, delivering excellent service and helping with the growth of the office.
Northampton – At our head office in Northampton, we are also celebrating promotions of Chris Lane and Dominic Hall to Senior Surveyors. Dominic joined CS2  back in 2007 and has accrued 12 year service. Chris isn't far behind, joining CS2 in May 2011; making it 8 years and counting! Within the Northampton Quantity Surveying division, the team have celebrated the promotion of Chris Munns to Senior Quantity Surveyor. Chris joined the team in it's inception over 10 years ago and has been a key part of the team ever since.
Milton Keynes – Within our recently expanded Milton Keynes office, the team has welcomed James Peel who has relocated from Northampton. James heads up the Cost Consultancy Division based in Milton Keynes, with plans to expand this team.
CS2 are proud to have a diverse team of property experts, and are always looking to grow our teams, nationwide. If you think CS2 is the company for you, get in touch at recruitment@cs2.co.uk or have a look at our vacancies here!