By Alan Edge
January 16, 2019
454 views
Building, consultancy, law, professionals, property, solicitors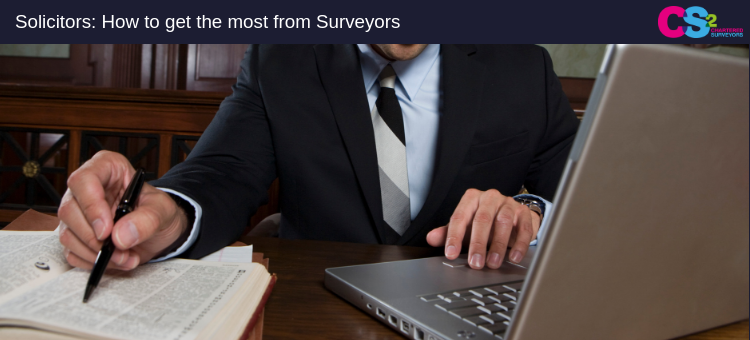 At CS2 we have a nationwide team of  Chartered Building Surveyors and Chartered Quantity Surveyors. We are an independent firm and, as such, we are perfectly balanced to provide unbiased and objective advice to our clients.
Understanding the difference between Building Surveyors and Quantity Surveyors will enable you to determine what kind of information and expertise your Surveyor can give you.
A building Surveyor is a technical expert providing a broad range of services, with those most commonly being:
· Pre-Acquisition Surveys.
· Schedules of Dilapidation.
· Schedules of Condition.
· Party Wall Awards and services.
· Expert Witness.
· Land Registry compliant lease/title plans.
· Project and Refurbishment Management.
· Feasibility Studies.
· Defect Analysis.
On the other hand, a Quantity Surveyor is a cost expert providing a range of complimentary services like:
· Project Cost Control.
· Bills of Quantities
· Feasibility costings
As a legal professional you will more than likely deal with a Chartered Building Surveyor in connection with one of the above "standard" services – which is of course one of our specialisms at CS2.
How Can We Help?
We work closely with our client's legal advisors and build the kind of working relationships that make good use of our team and the solicitor's different, but interdependent skill-set – to ultimately streamline the processes for clients.
If there is one thing we have recognised, it's that generic drafting in legal documentation can cause difficulties like within the:
a) drafting of leases, licences and lease renewals – leading to problems during the dilapidations process
b) inclusion of an incorrect lease plan which limits the client's dilapidations claim
What tends to happen is that solicitors do not physically visit the properties on which they are advising, and they provide generic wording as standard. This is where our value comes in – we work as the legal advisors' eyes and ears on the ground – ensuring the best possible service to clients and reducing their exposure to dilapidations claims.
If you are in a position where you need or will need some advice in a commercial property matter, please give us a call on 0333 2000 838 or get in touch with one of our regional experts.